Golden Temple in AMRITSAR _ Sri Harmandir Sahib (A city which never sleeps)
Amritsar is the largest city in Punjab and well-known as the home to the holiest shrine of Sikhism — Sri Harmandir Sahib, also known as the Darbar Sahib or Golden Temple, (on account of its scenic beauty and golden coating for English speaking world), is named after Hari (God) the temple of God. This place is one of the most revered places of worship for Sikhs all over the world. Amritsar isn't just about sacred sites (although there are many to explore). The holy city is also a must-stop street food destination, and home to plenty of museums, forts, and bustling bazaars and markets.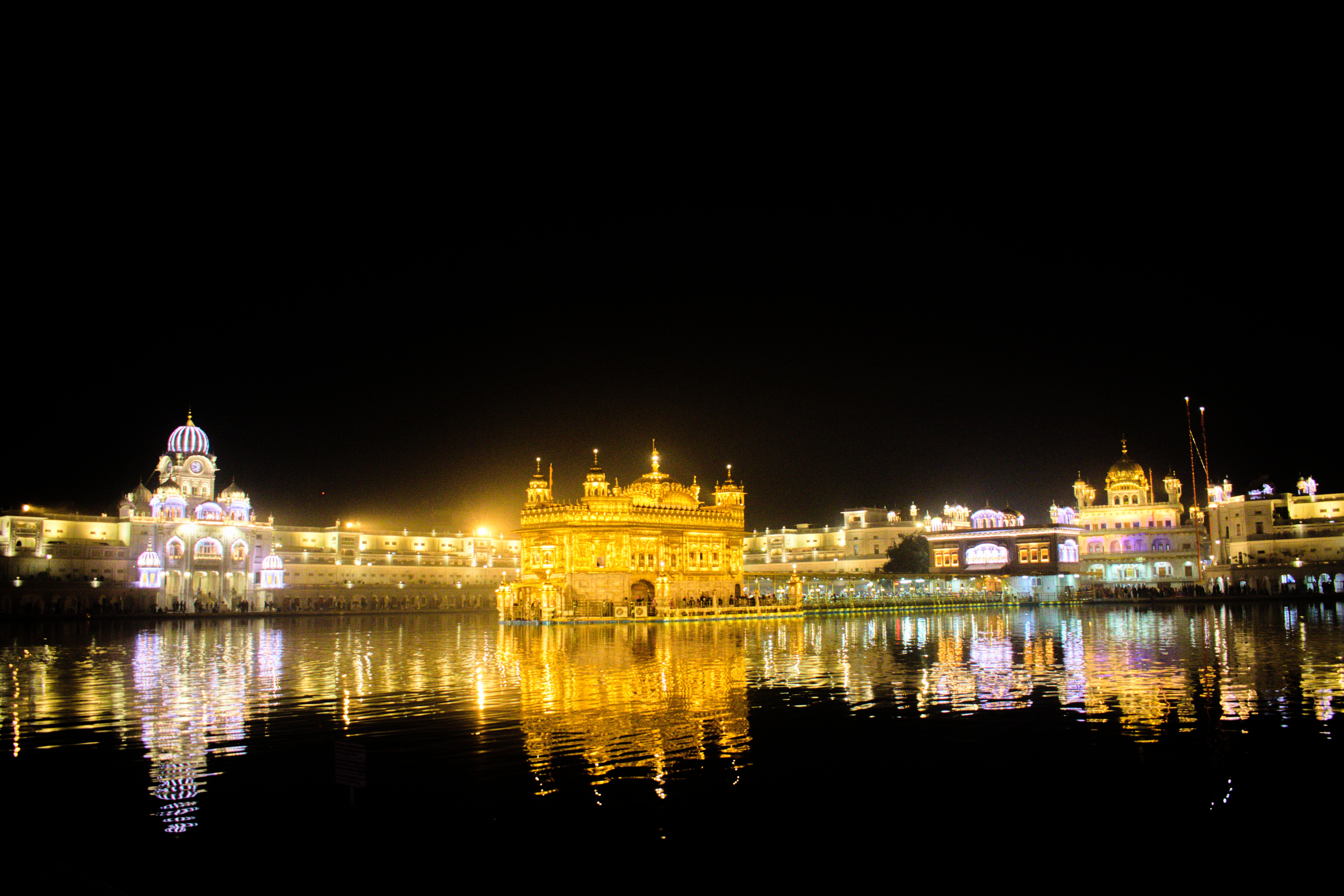 Short History
Guru Arjan Sahib, the Fifth Sikh Guru, conceived the idea of creating a central place of worship for the Sikhs and he himself designed the architecture of Sri Harmandir Sahib. Earlier the planning to excavate the holy tank (Amritsar or Amrit Sarovar) was chalked out by Guru Amardas Sahib, the Third Sikh Guru, but it was executed by Guru Ramdas Sahib, the Fourth Sikh Guru, under the supervision of Baba Budha ji. The land for the site was acquired by the earlier Guru Sahibs from the Zamindars (landlords) of native villages. The plan to establish a town settlement was also made. Therefore, the construction work on the Sarovar (the tank) and the town started simultaneously in 1570. The work on both projects completed in 1577 A.D. The building work completed in 1601 A.D. on Bhadoon Sudi 1st, 1661 Bikrmi Samvat (August/September,1604). Guru Arjan Sahib, the Fifth Sikh Guru, installed newly created Guru Granth Sahib, in Sri Harmandir Sahib and appointed Baba Budha ji as its first Granthi i.e. the reader of Guru Granth Sahib.

Now, Amritsar is a big town with a population of about one million. Darbar Sahib is a Gurdwara (Sikh Temple) located in the city of Amritsar, Punjab, India. It has a copy of the Sri Guru Granth Sahib, the holy text of Sikhism, which is read out loud by a Granthi (reader) for visiting pilgrims to listen to.
Structure
The main structure of Sri Harmandir Sahib, functionally as well as technically is a three-storied one. The front, which faces the bridge, is decorated with repeated cusped arches and the roof of the first floor is at the height of the 26 feet and 9 inches.
This Sikh temple is intended to be a place of worship not only for the Sikhs but for people from all religions all over the world. The four entrances to the Golden Temple symbolize the acceptance of the Sikhs towards all people and their religion. It is estimated that more than 100,000 people visit this temple on a daily basis. The main temple is built on a 67 ft. platform in the centre of water tank (also known as the Sarovar). It is connected by a bridge which is 202 ft long and 21 ft wide.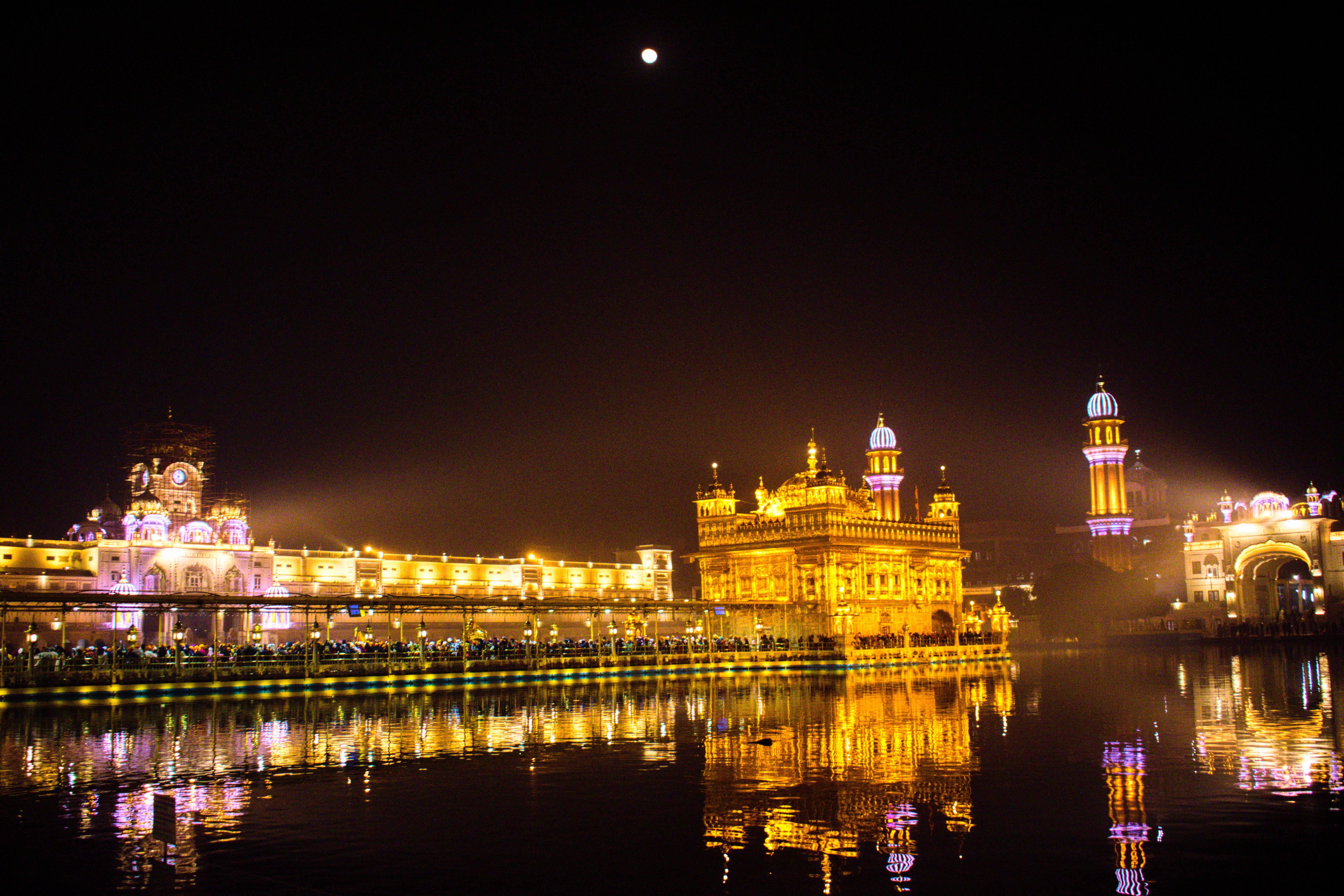 Harmandir Sahib complex has a Langar, a community-run free kitchen and dining hall. Food is served here to all visitors who want it, regardless of faith, gender or economic background. Vegetarian food is served and all people eat together as equals. Everyone sits on the floor in rows, which is called pangat. The meal is served by volunteers as part of their kar seva ethos. A simple meal is served round the clock. Tea is also served separately near the entrance of the Langar hall, 24 hours a day irrespective time of the day.
A quick note to the readers; be prepared to stand in line for 1-1.5 hours whenever you are visiting the Darbar Sahib, Amritsar.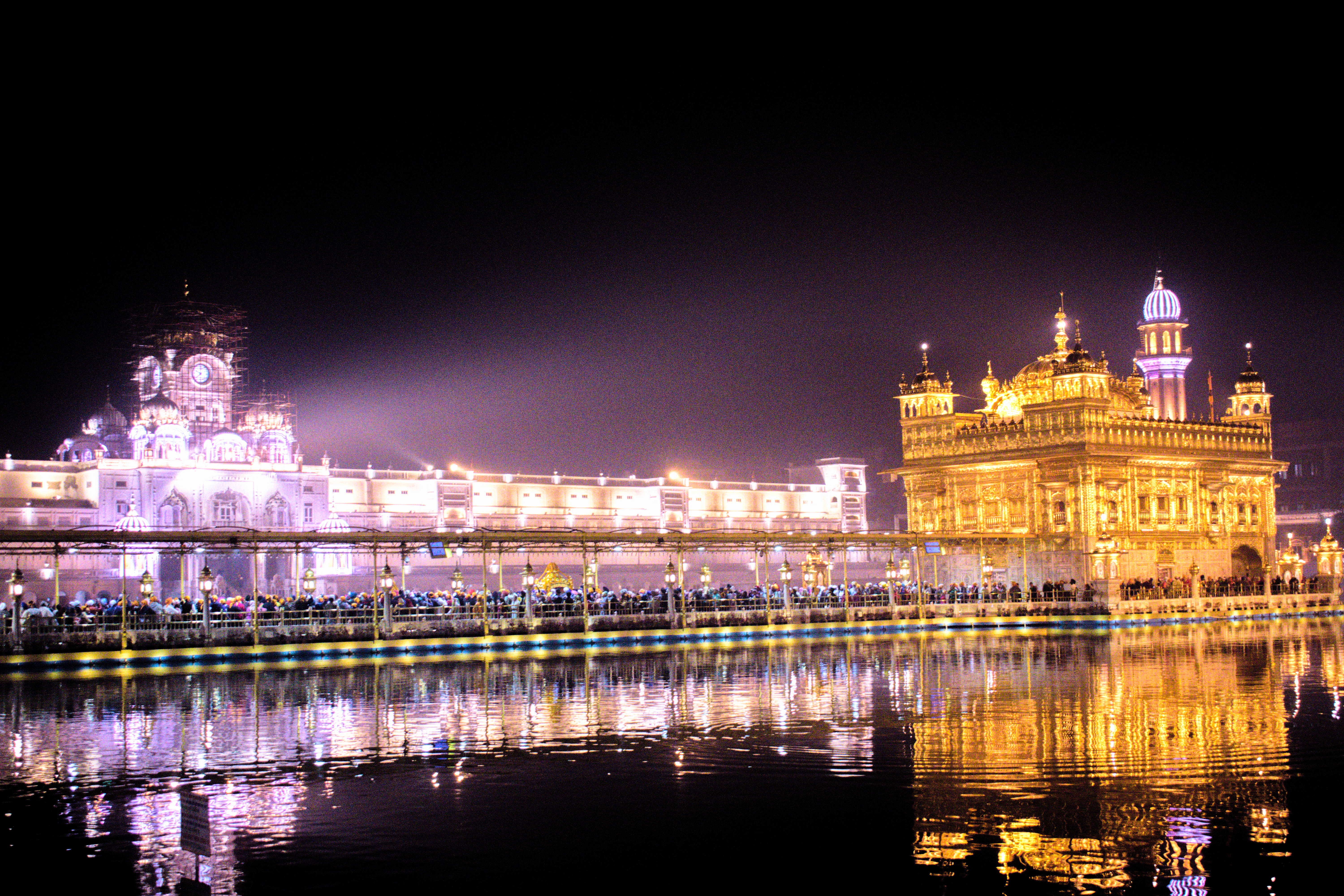 In my every visit, I sat down at the banks of the Sarovar and continued to stare at temple watching the changing hues and colours as the evening progressed into night. The view of the Golden Dome in the evening and night is a marvellous.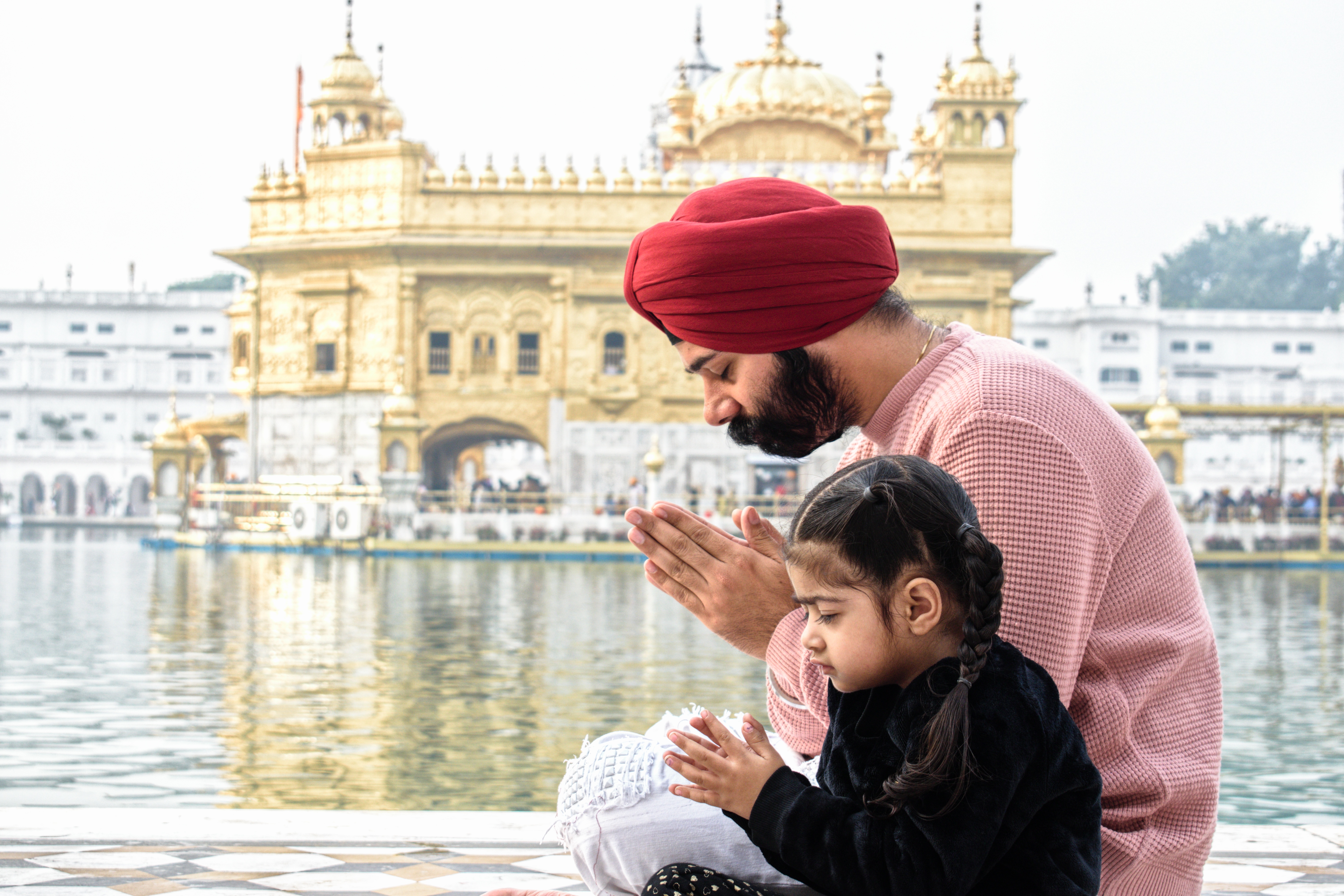 Darbar Sahib has been nominated as a UNESCO World Heritage Site, and its application is pending on the tentative list of UNESCO.
Getting to and from
Taking a pre-paid taxi is the best and most efficient means of getting to and from Amritsar airport or Railway Station. Taxi service is available outside the building. The journey into town takes around 20 minutes and a taxi will run you between INR 300 and 400. Using an autorickshaw can be your best bet for getting around in Amritsar. Agree on a price before you hop on, but prices are generally reasonable. For example, an autorickshaw from the train station to the Golden Temple usually costs around INR 100. Speaking of the Golden Temple, there are free yellow shuttle buses that run between the train station and the Golden Temple from 4am to 9pm.
Things to do in Amritsar
Must visit Haveli In Amritsar
Haveli is recently opened restaurant on Amritsar highway and just a watchable place in Amritsar. It is just about 15 km away from Amritsar city. Food is too tasty and their hospitality and service is appreciable.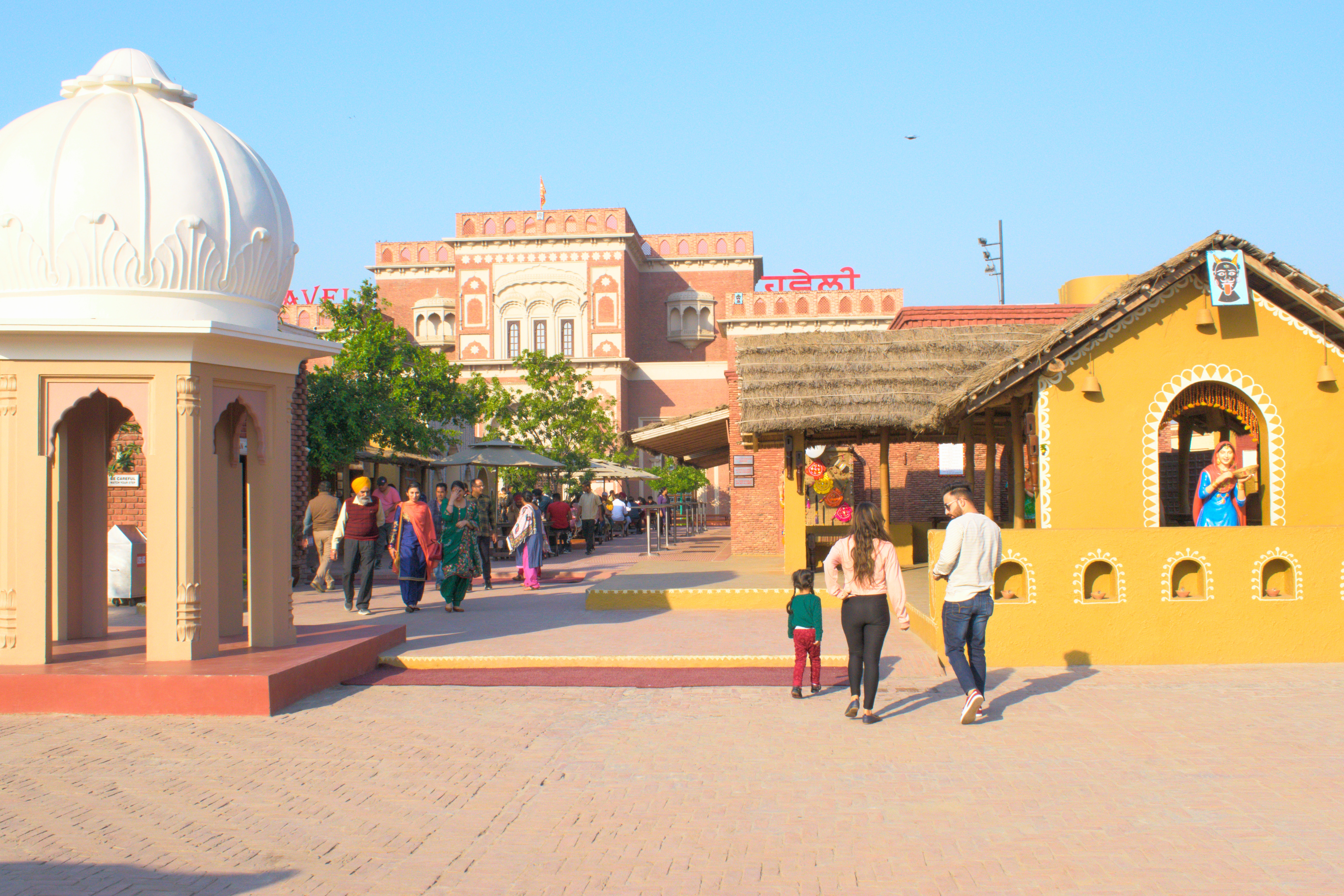 Heritage Walk
The bustling streets surrounding the temple are a delight to walk through.  Not only you get to learn about this city's fascinating history, you also get to experience its sights and sounds. As the sun sets, the entire place is bathed in beautiful yellow lights. You are in awe of its beauty and feel mesmerized.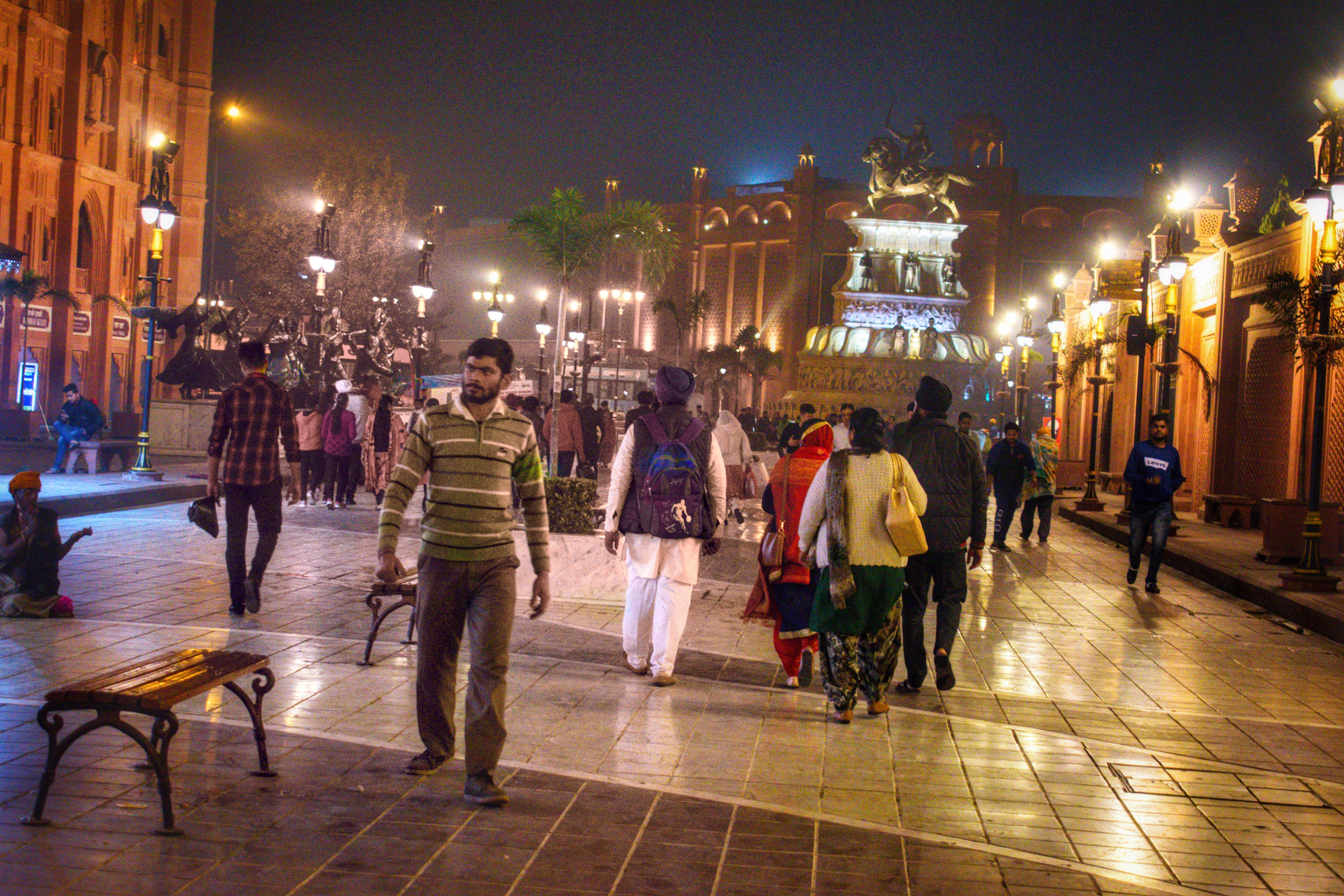 You may wander through busy bazaars selling a mix of Fulkari textiles, colourful turbans, beautiful shawls, scarves, Jutti (lady shoe) and more.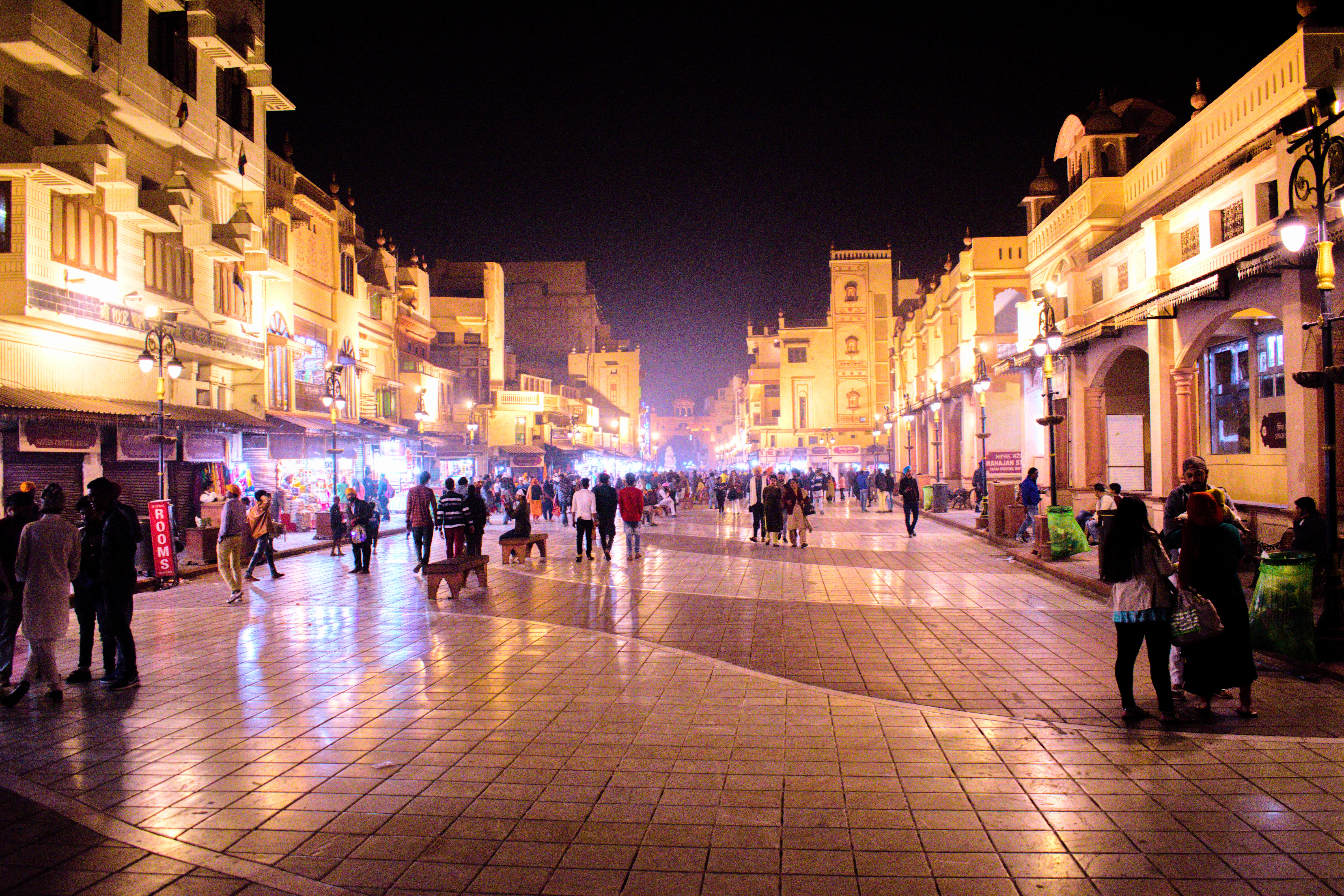 Wagah Border
The only road border crossing between India and Pakistan, Wagah, lies between Amritsar in India and Lahore in Pakistan. You can either rent a cab or take a Hop on Hop off Bus to Wagah Border, about 17 miles from Amritsar in order to witness Indian Border Retreat Ceremony. The rich heritage tour of the Hop on Hop off Bus that takes you to Wagah border starts from Golden Temple and other locations. It's thrilling to watch the ceremonial closing of the gates and the lowering of the flags of India and Pakistan. 
Jallianwala Bagh
Just a few minutes' walk from Harmandir Sahib is Jallianwala Bagh, the place of great historical significance. It is the site of the 1919 massacre of Indian citizens by British. There are well-manicured gardens blooming with colour with pathways making a perfect spot for walkers. It has a light and sound show too. 
Admire the Maharaja Ranjit Singh Statue
This is very imprecise as it depicts the grand image of warriors of Punjab in red and black stone with stone cut visuals of animals. It looks equally interesting thorough the day.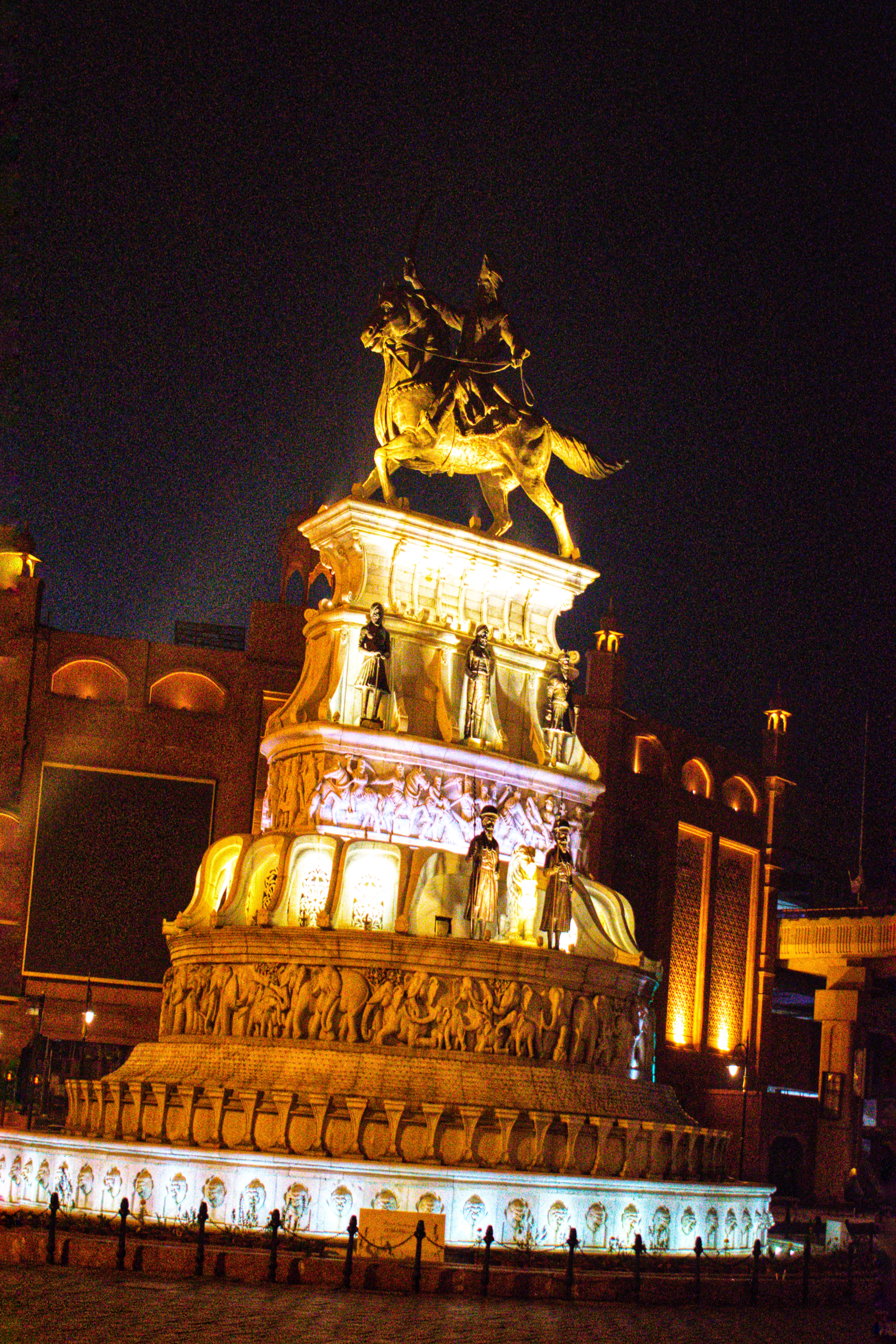 Amritsari Kulchas
No matter where you go in India, you're likely to find some pretty amazing food, but each state and even city or town have their own delicacies. In the case of Amritsar, one of the delicious things they're famous for are their kulchas (butter-soaked bread baked in a tandoor and often stuffed with potatoes). Try one out. 
Take a first left after passing Shanidev Mandir and the best Kulchas will be available on your left. You will see many people there who will be waiting for their turn to come, sit down and try they delicious food. 
Do not forgot to take Amritsary Papad, Vadiyaa and Aam Papad to home. 
Things to remember when visiting the Golden Temple Amritsar;
Dress conservatively; this is an extremely sacred place and should be respected.
Cover your head at all times within the temple complex (short scarf are provided at entrance).
Remove your shoes; shoes can be stored for FREE before entering the temple and you must wash your feet as you enter.
Do not carry large bags; these can be left in luggage storage outside for FREE.
Cameras are permitted but photos are not permitted inside the Golden Temple itself.
Be respectful; it's a wonderful place to see and observe but remember it is also a place of great significance for those visiting so try not to stare or take photos of people who do not wish to be photographed.