Dad Dairy - "A father showing world to her princess" ❤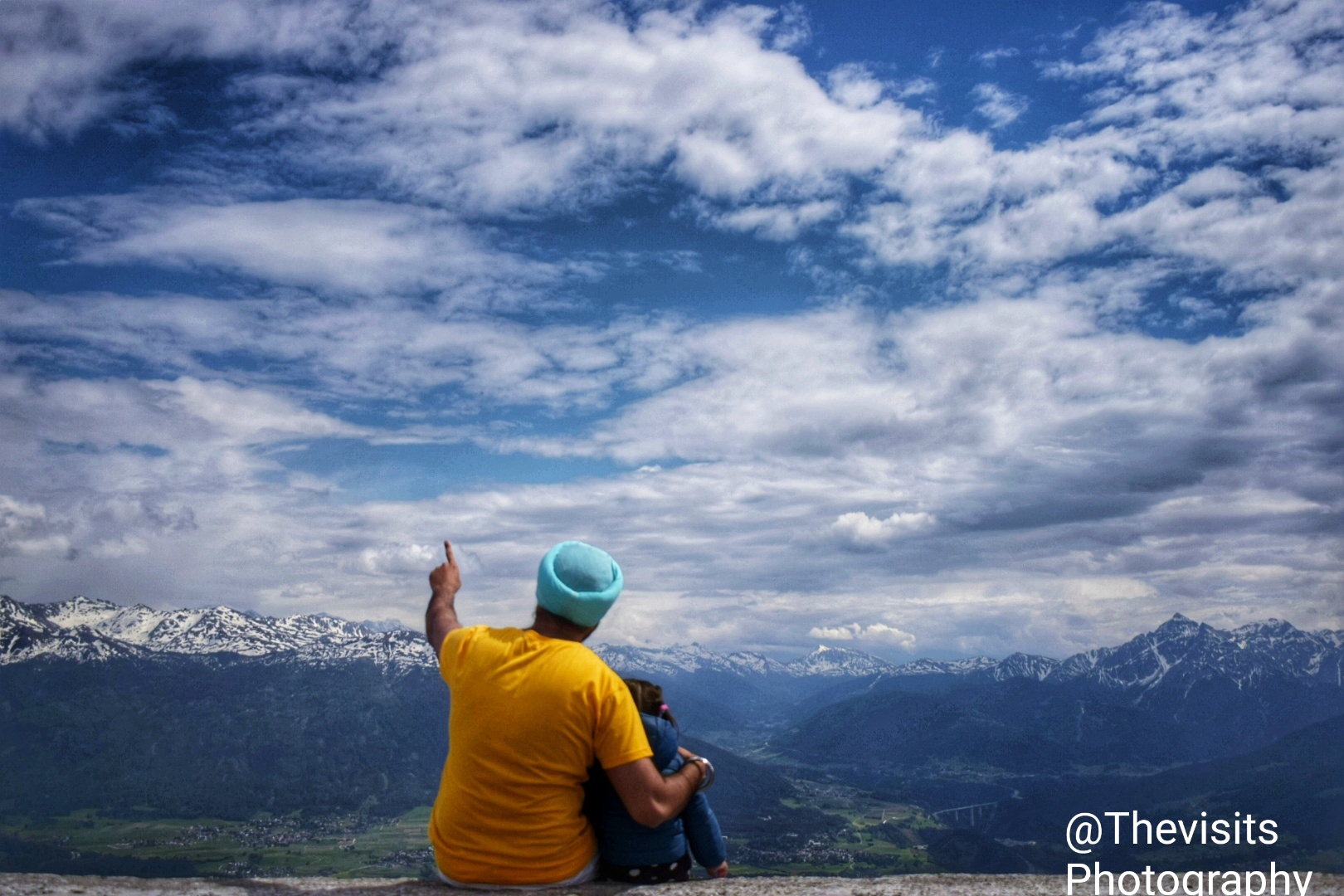 My little panda! Since you were born I wanted you to know couple of things. It's been a lovely journey to see you devolve bit by bit.
My all worries and stress fly into this sky when you hug me and tells me about all the various kind of interesting experiences which you gone through in your day. You are always on my mind, waiting for me to come back from work, and as soon as I entered in the room listening to your joyful crying " Papa, Papa". All of my tensions and stress are relaxed at that moment when you kiss me and I kiss you on your forehead and ask you " how are you? "❤ and you always reply with smile " good ". 
As a father I do understand your own lovely language, which is not understand by everyone. It is amazing to see you grow up into beautifully smart woman. My lovely daughter, as you will grow in the life, you will go through various changes around you, it can either come from society, family, relationships, career and many more but you have to be strong to face them all, don't worry, believe in God & always fight with yourself love! For every father's heart, there always come a time in life when their darling daughter step out of house either for education or for marriage. I promise, I will always with you in each and every step of your life, supporting you throughout your life and guiding you if you are wrong! I will respect your decision and I want you to respect mine too. You have to led the way for yourself from out of your dream to discover the world outside. You will have to take that huge plunge to explore, analyse and evolve.  I believe in you my princess and you need to believe in yourself too! And always remember that God is always with you! Have faith in him.
There will be sometime when you will miss mouth-watering food served by mom, warm and tight hugs from us , miss our aura around you , the comfort of getting everything at a go, but that's fine , ultimately you will learn to sail, adjust, and compromise and be happy with what you have.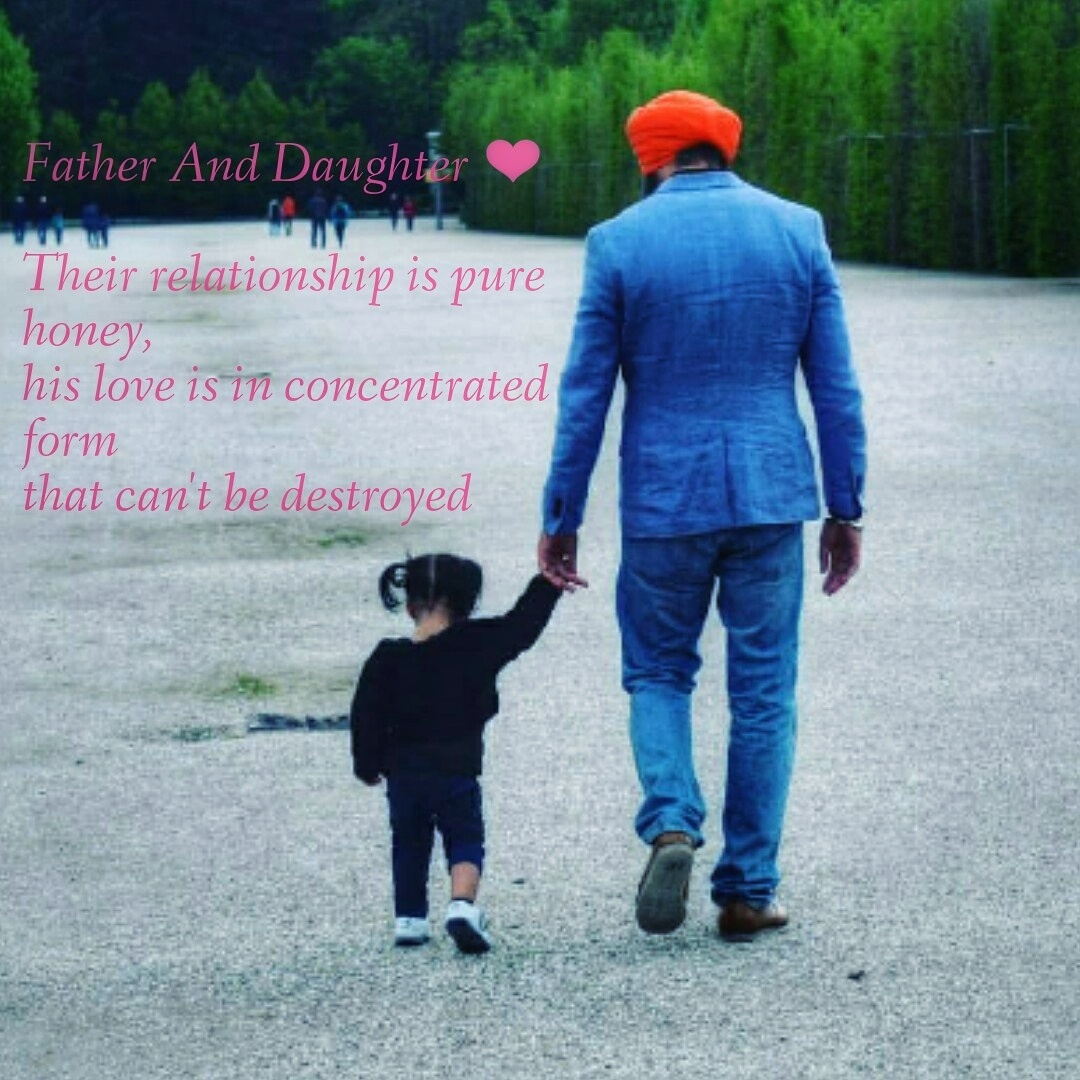 Stepping out of your comfort zone will help you to know the true shades of life and test your adaptability and capability in lot of ways .My dearest panda , with a sudden boost in accessibility to technology to everybody , it has started affecting the behaviour of people directly , I want you to know that  social media is a part of every day life , but it isn't life itself.
Now the time has come where people led lives accordingly what happens in someone's else. They have grown insecure , aggressive , envious via social media. Human have started feeling unsure of the way they lead their lives , seeking for validation from Random people and friends on social media. The dire urge to crave acceptance regarding one's way of living, dressing up , thinking , visiting places or eating has added to the mental chaos to the world. In addition to this , I want to tell you something my love , don't grow to be insecure , and aggressive . You have your own place in this universe and nobody else but you can only fill that void. Trust yourself and the way you exist because if you are confident in your skin , nobody can ever dare to raise their voice.
Let only yourself ponder over your actions , beliefs , feelings , ways of living and nobody else can control your frame of mind. For everything you read or listen, don't blindly accept it but reflect upon it. Insecurities grow out of comparison but you never have to compare yourself to anyone. Remember you are one of a kind. Some people will lead a life more luxurious than you, full of lustre, shine, pomp and show and there is no doubt about that. However whether you live a life happier than others that's your call . Happiness is very personal and each one of us have different reason to be happy. Grow ambitious , get insipred by people ,their way , dress sense , way of living, to one day to build it for yourself in your own way. Remember you can't be embodiment of anyone else , hence you should not try. Do things that make you feel proud of yourself. Remember it is always easy to fulfill someone's else expectations but to meet yours by performing to your best capability is the toughest. If you can satisfy yourself, you will never need a validation from the world.
Above all of this, be humble and kind to people. There is always a way to get your talk across the table. Learn to believe yourself, confide into me or your mom if you wish to discuss. We shall always lend you an ear. We prmoise that we will never going to push our opnions down your throat.
I know you are very small now and do not understand this however day will come when you will feel these situation around you then believe in yourself & live in this world the way you want. Papa is always with you and I am waiting for your questions when you grow up and read this :-) 
                                                                                                      Writer - Angel from Earth