Best Sculpture – Grgur Ninski in Split, Croatia
Split, it's a town on Croatia's Dalmatian Coast and very famous for its beaches & the fortress like complex at its centre, Diocletian's Palace. It was built by the Roman emperor in the 4th century. You will find numerous shops, bars, cafes, hotels and houses surrounding.
I was wondering around Diocletian Palace and found a huge sculptor which is called as Grgur Ninski.
This is one of the best & huge sculptors in the town, you will easily find this nearer the town and around the Diocletian Palace. This is next to the Golden Gate however this statue was initially stationed on Diocletian Palace's peristyle.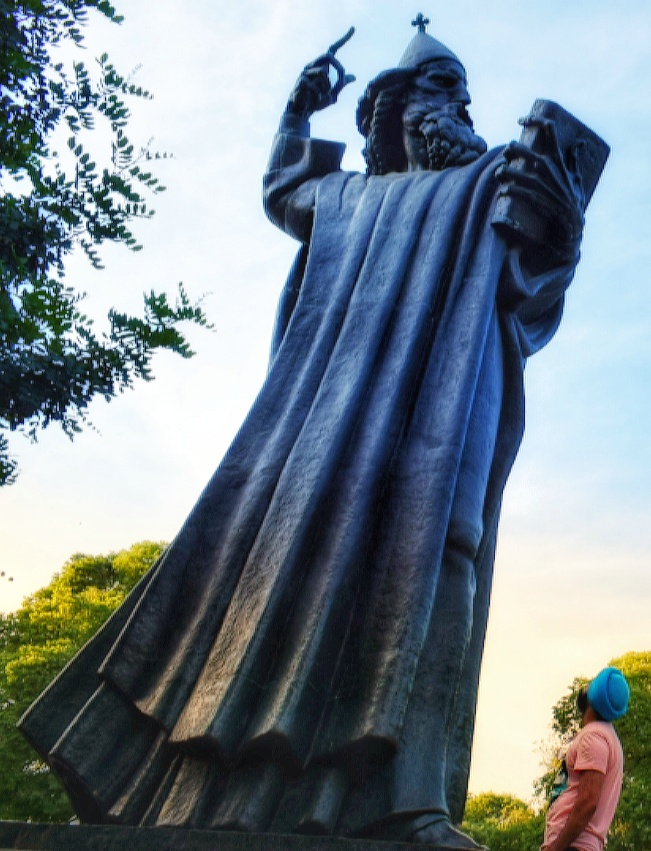 During WWII, Italian occupying forces removed the statue, recognizing its meaning to the population. When Split came back under Croatian control, statue returned & now its outside the Palace's northern entrance, entitled "Golden Gate". I personally feel that this statue is quite impressive & monumental, especially if you take a closer look, you will also notice that statute thumb on one of his feet shines with a unique color. You will also find visitors are rubbing the toe and making a wish which will gradually make that wish happen.
And naturally, as with millions of other similarly unproven beliefs, people accepted this as well and starting rubbing the toe as if it is a lucky charm. When I spoke to local regarding this then some says girls wishes and got married & few students received good grades etc etc.
After visiting surrounding, I immediately went to Luggage storage to keep my luggage and headed towards most beautiful waterfalls & lakes in Europe-Plitvice Lakes.
Check out another blog before visiting this place
https://thevisits.in/a-guide-to-most-beautiful-water-falls-lakes-in-europe-plitvice-lakes-croatia
By following the tips, you can improve your experience at Plitvice Lakes and avoid most of the crowds, even though visitor numbers are expected to rise even further as the word about this beautiful place gets out.
Remember luggage storage in Split can be found inside the bus station building. Working hours during the summer season are from 06:00 till 22:00 and during the rest of the year from 07:00 till 21:00; the price is approximately 5 kuna for the first hour and 1.50 kuna for every next hour.
In case there is no space left for your luggage there you can also use the luggage storage of the railway station which is next to the bus station (working hours are from 06:00 till 22:00, the price is 15 kuna for 24 hours). Happy Visit!