Karlsplatz Karlskirche in Vienna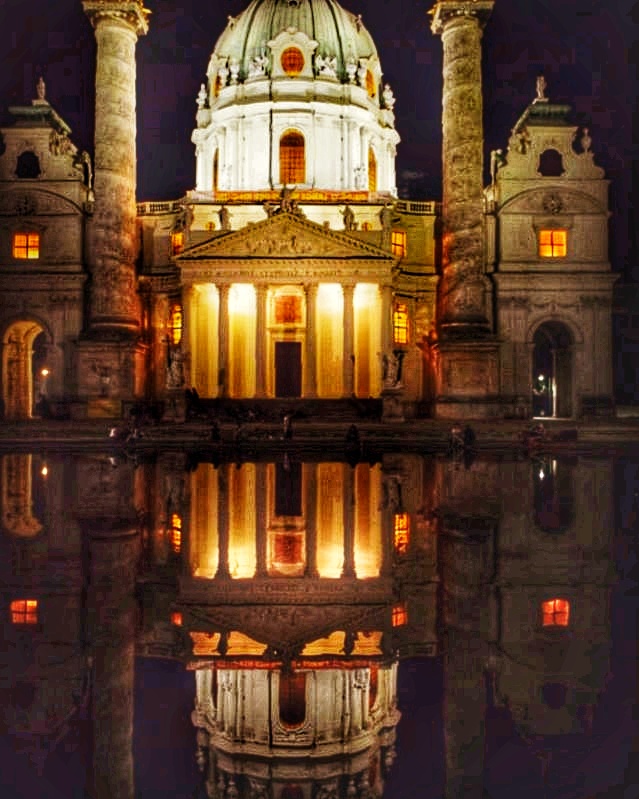 Presenting a 16th century church which has been considered as the most outstanding baroque church in Vienna. This vast building is crowned by a magnificent 72-meter dome and is famous for its twin 33-meter Triumphal Pillars, based on Trajan's Column in Rome, with their spiralling bands depicting scenes from the life of St. Charles.
This church is very close to Karlplatz metro station (U Bahn) and connect with U1, U2 and U4 lines and can also be reached by Tram line 62 and Baden direction to Wien Opera.
We witness a pop music fest every year in July – and all with FREE admission. Pop fest in Vienna always offers Austrian musicians with number of international guests. This fest runs for 4 days & includes approximate 60 acts. More information Popfest

We also witness Buskers festival every year in September. This street festival for artist from around the world to show off their Skills from Music to fire shows and acrobatics. There are approximate 100 performances can be watched at this Festival including Musicians, drummers, fire artists, acrobats, mime artists, jugglers and magicians with many more. This is a family event and children are most welcome as there is also a special program for children. You can also find food area and a small market with colourful sales booths.
More information Buskers
It always looks amazing in different seasons.