Brussels Flower Carpet: A momentary show on the world's most beautiful central square!
Every year, the Grand-Place in Brussels, Belgium celebrates anniversary as a UNESCO world heritage site. As an agenda local celebrates that with…
Flowers, lights and fireworks!
In few hours with more than hundred volunteers this can be made quickly for visitors to have a splendid view of this ephemeral masterpiece. The view from ground level is a site to see, the above ground view is to die for. If you won't get the tickets for Panorama view then do not be gloomy as the lighting is amazing and the ground level view of the buildings within the Grand Place is equally impressive.
Read quick Five Ws information to plan wisely.
What is flower carpet?
In every 2 years in August the Grand Place in Brussels is always covered with a flower to celebrate the anniversary as a unesco world heritage site. Dates are not fixed however it's always in August hence please plan in advance so you don't miss this life time event.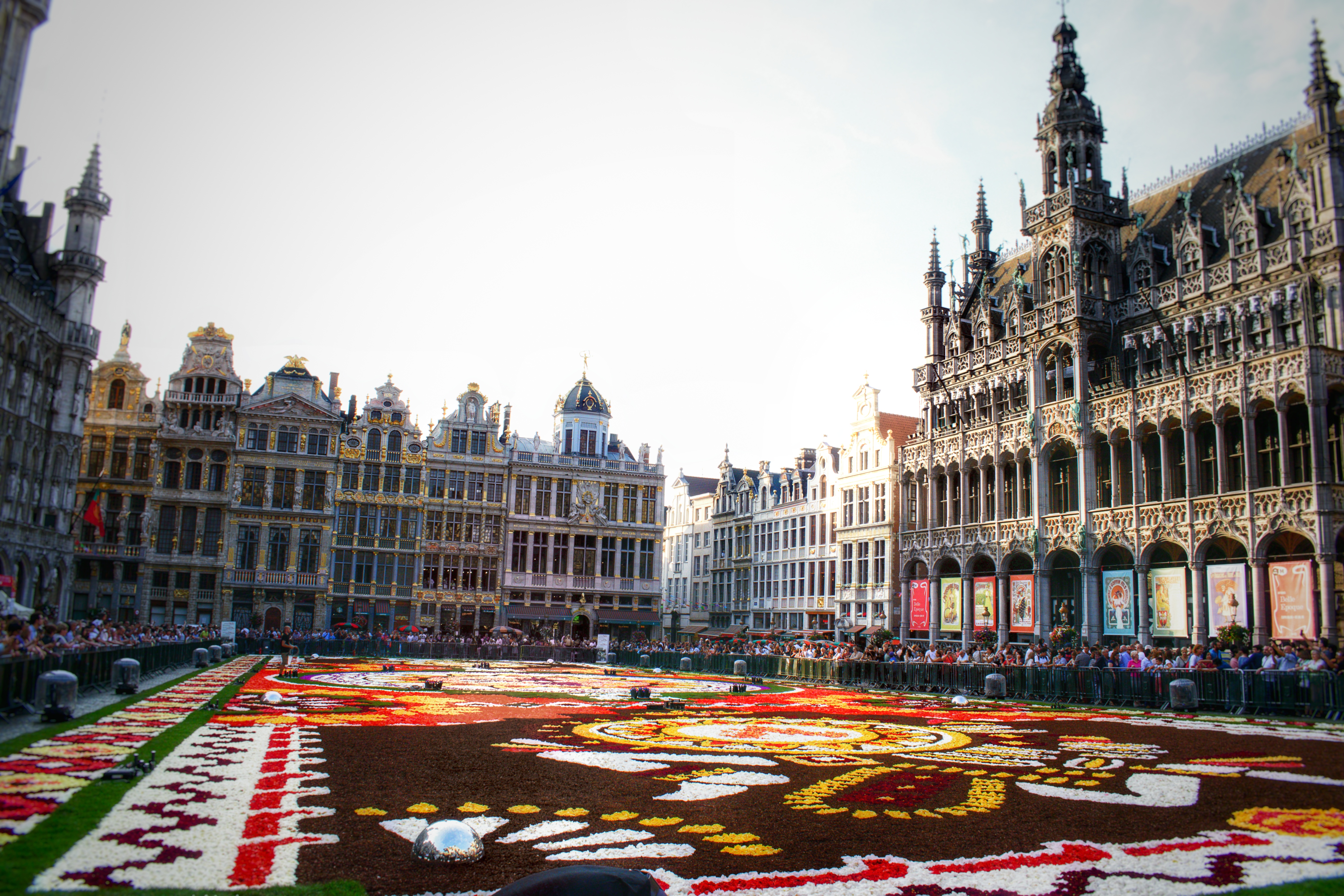 When did this happen first?
The very first Flower Carpet was created in 1971 in Brussels. And it has been running non-stop every two years since 1986. A non-profit association assembles a committee of professionals who come up with the design and plan.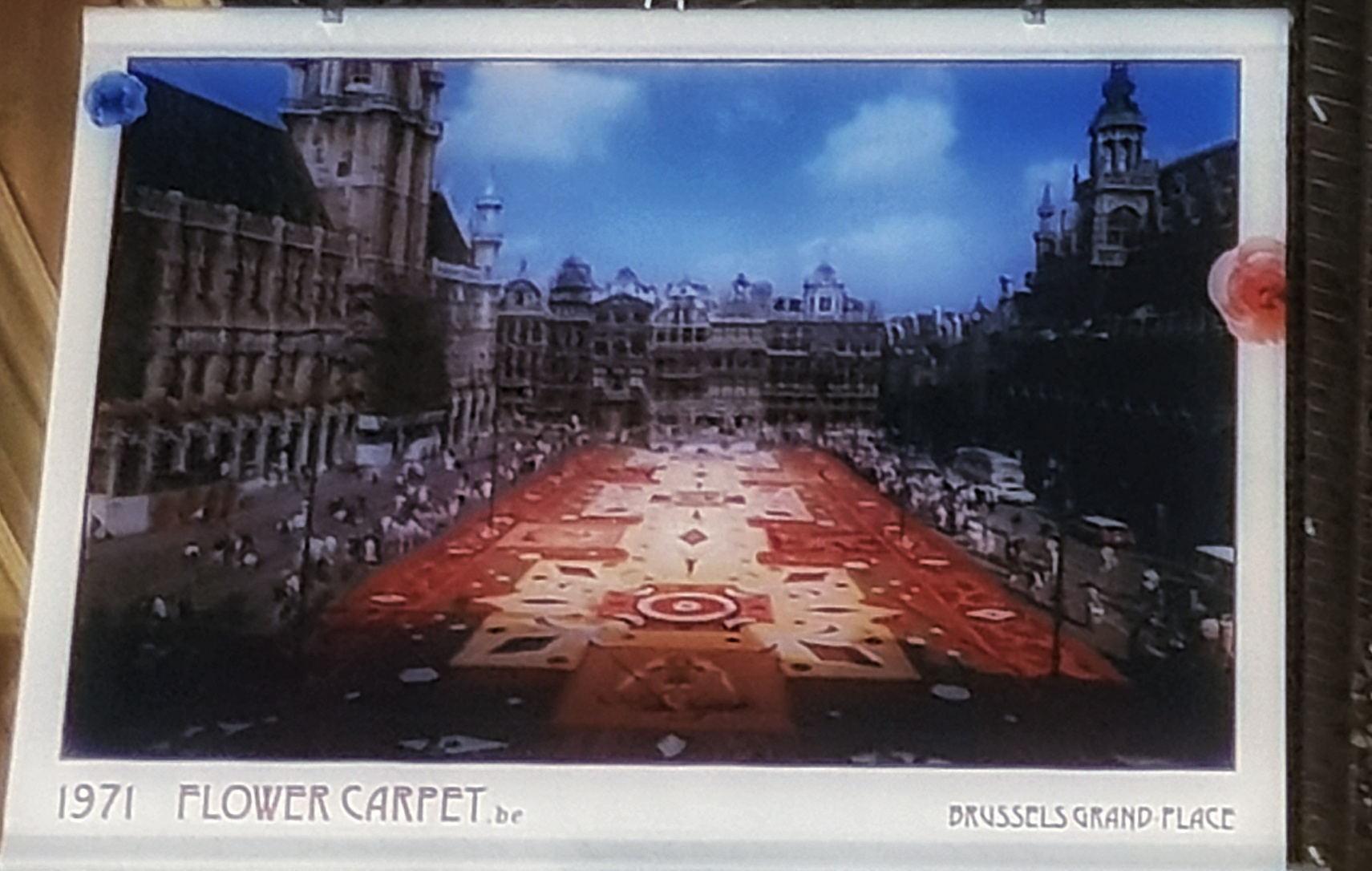 When is the next?
We saw the Flower Carpet in 2018, so next will happen in 2020 and it repeats in every 2 year. Do not think much and head to Brussels in August. For future dates, check the official website.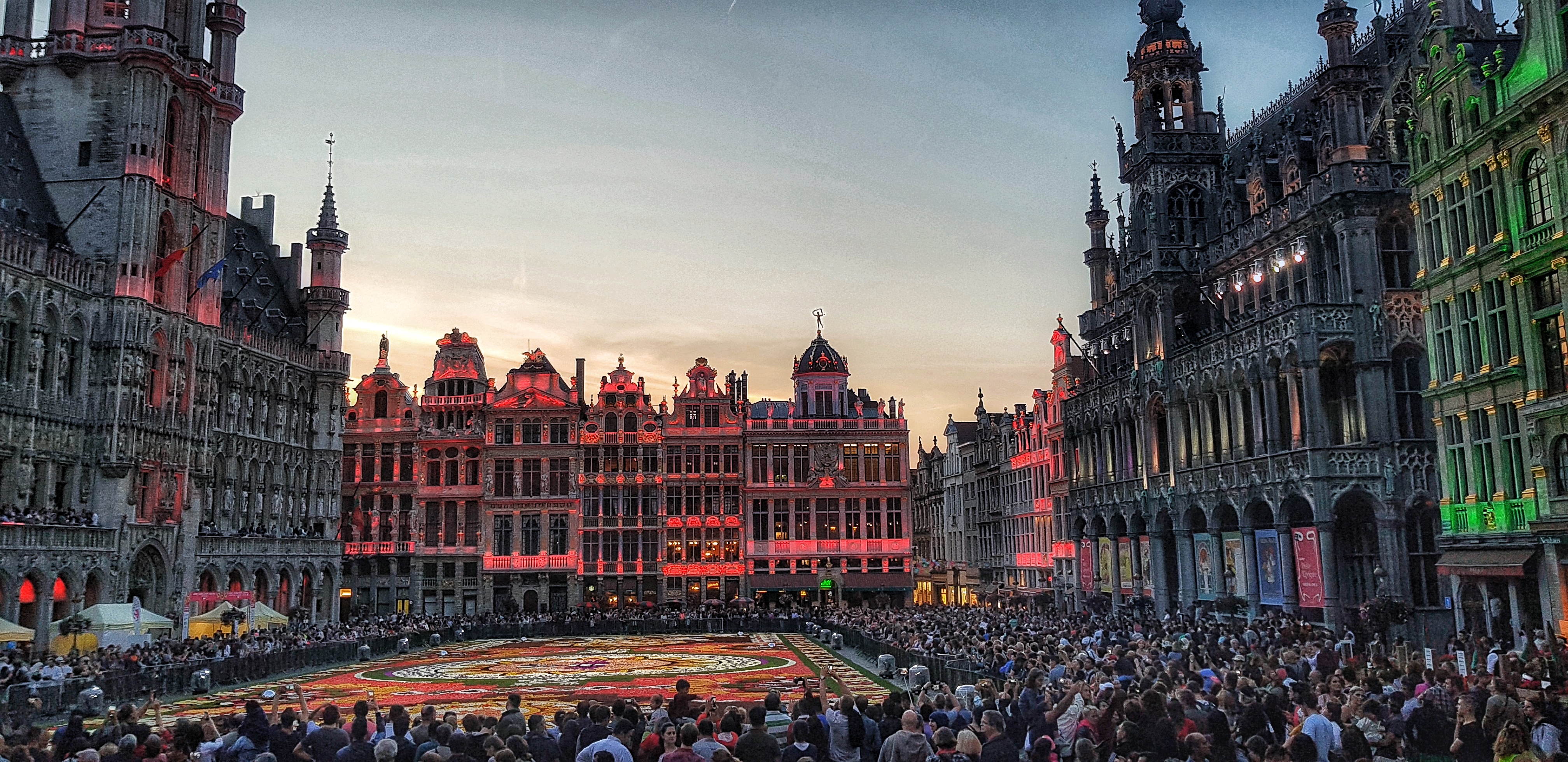 Where Can You See?
The Flower Carpet is located in the gorgeous Grand Place, in the heart of Brussels. If you head across to Town Hall (called "Hotel De Ville" – It's not a hotel) and walk up to the balcony you can get a great birds eye view of the flowers.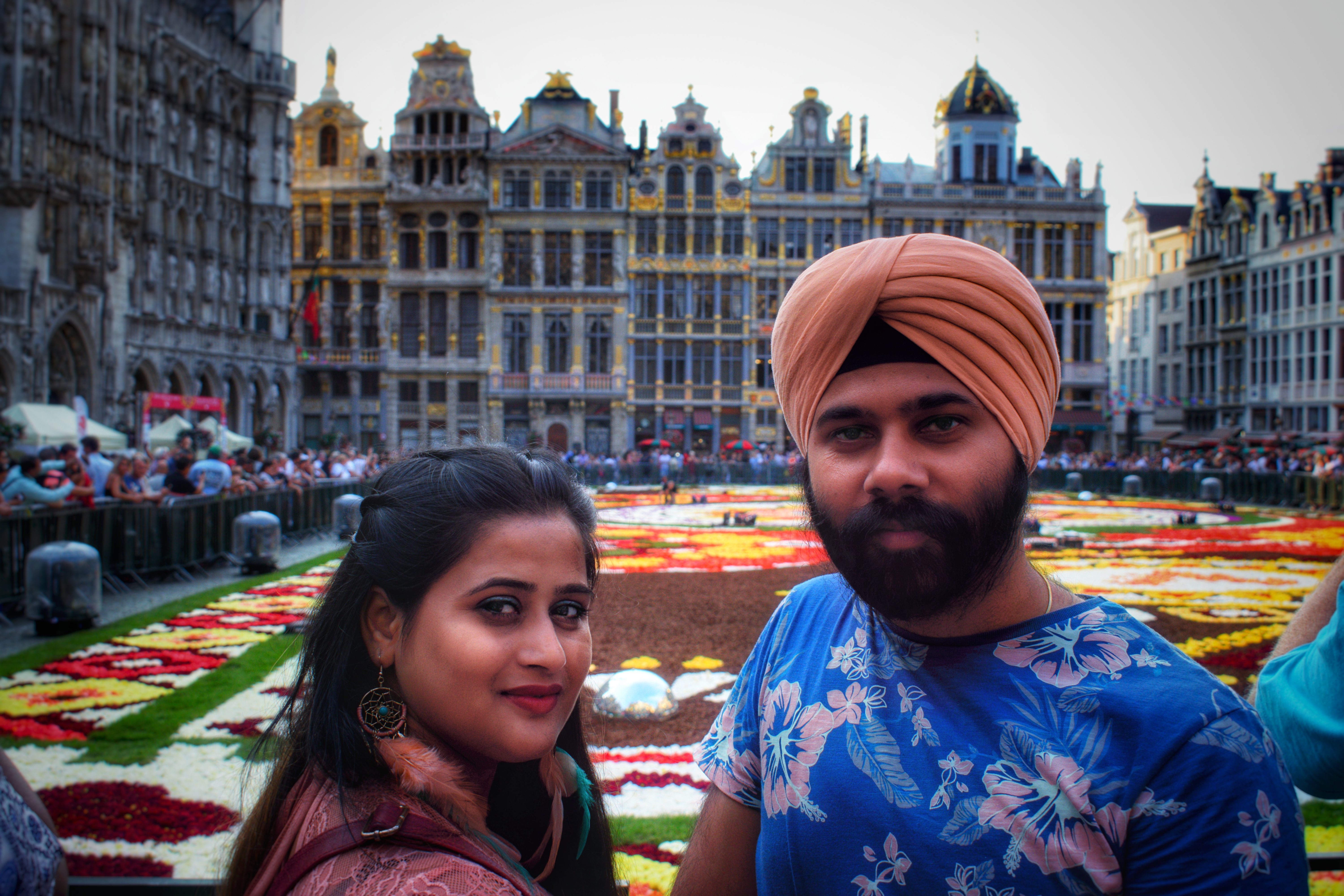 Where else might you see in Europe?
I am sure this happen nowhere else in Europe. Prove me wrong with the details and picture in the comment section.
We took the opportunity in year 2018 and visited from 16 to 18 August and witnessed the amazing Flower carpet at the Grand-Place in Brussels, Belgium.
The carpet was approximate 100m and composed by about 120 volunteers, with nearly 1 million begonias in less than 4 hours. The 2018 theme of the flower carpet was Mexico. The Flower Carpet is dedicated to Guanajuato, a Mexican region with a particularly rich floral culture and tradition. 
Ohhh! Yes Waffles,  Next thing which you must not miss is WAFFLES!
One big thing in Brussels is waffles. In Belgium, waffles are served as street food, you can find waffles usually wrapped in a piece of paper which can be eaten on the go.
The real highlight of the waffle is it's topping though there are plenty of toppings to go around as powdered sugar, fruit, whipped cream, and chocolate are what you'll find on real Belgian waffles. But a waffle with no toppings is also amazing as it's real one.
It will be prepared in front of you and will be served immediately. All country has their own version of Waffles however Belgium Waffles are the best!
It was a memorable journey to Brussels.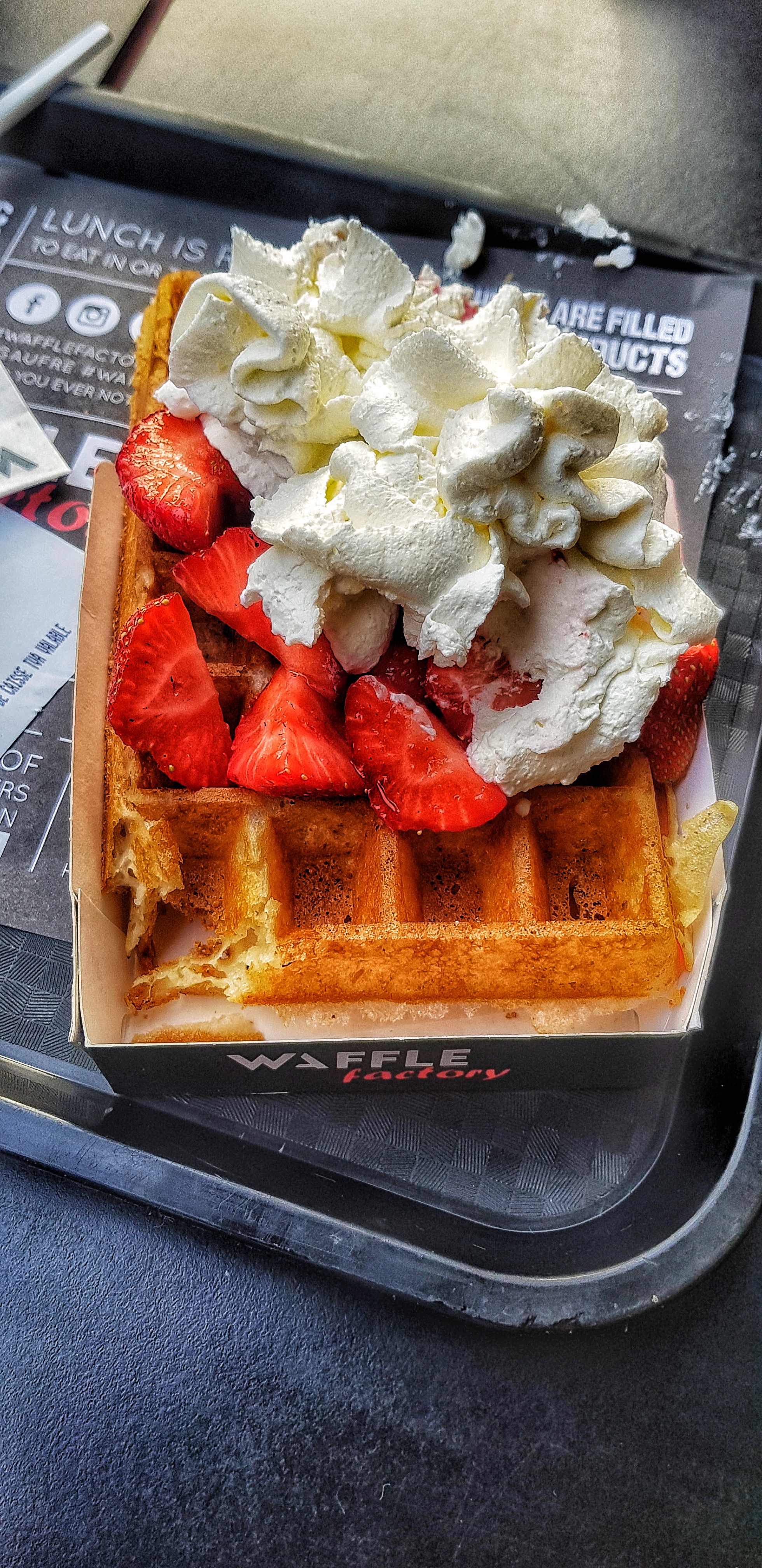 All photos, videos and opinions in this article are my own, as always.