Venice in Holland: Giethoorn Village Without Roads
I first got to know about this place when I was planning for Holland trip and almost immediately, I fell in love with its serenity and simplicity. What am I talking about? Well, it's a small village Giethoorn in the Netherlands - called as ''The Venice of North''.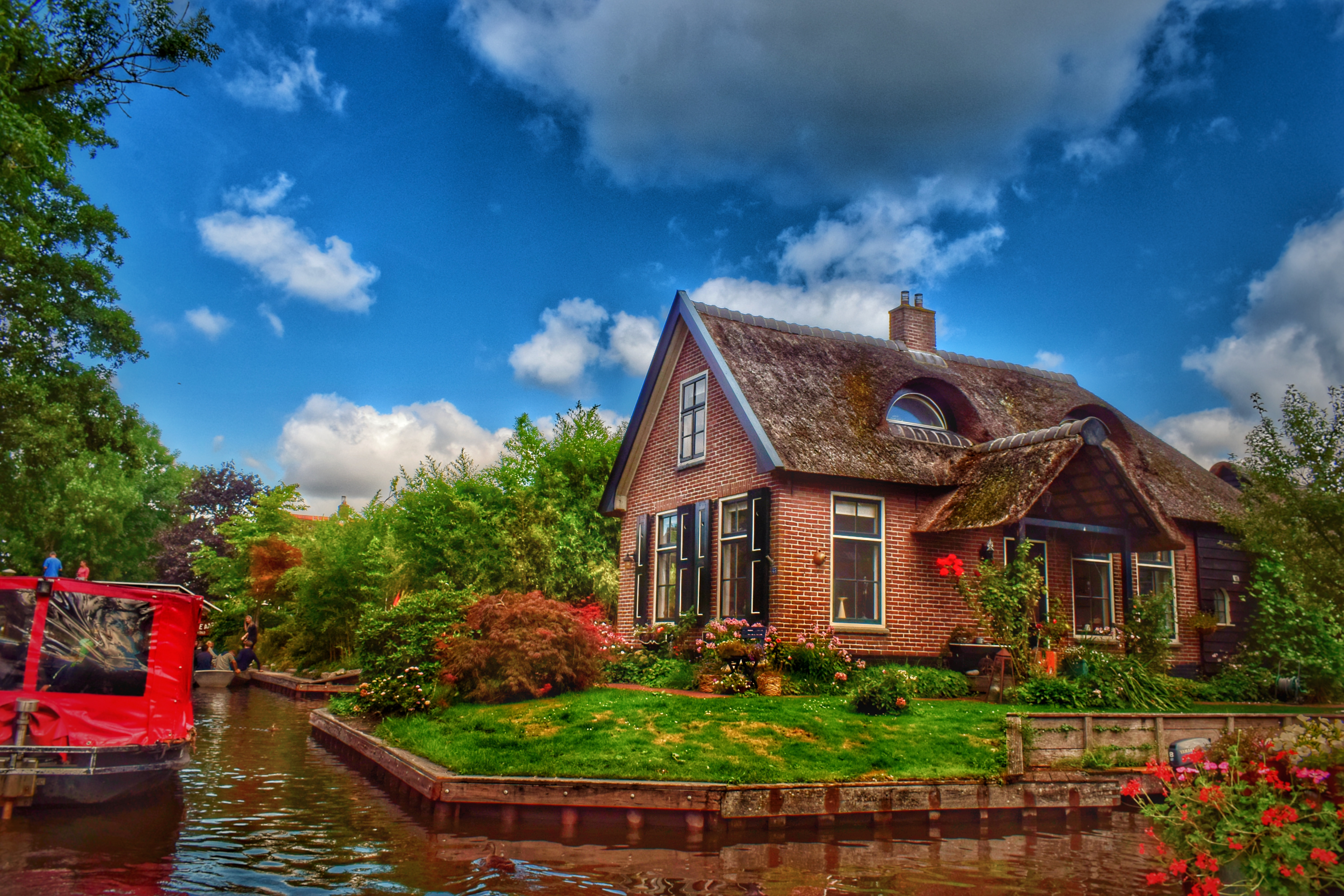 I was there last week - together with my love and also with our dearest friends Inderjeet Singh & Falak. I think when people talks about canals and bridges, the first thing that jumps into our minds is probably Venice in Italy however what if I tell you that there is a village, near to Amsterdam, which offers the similar scene including bridge-canal and less crowd. Have you ever thought of Venice with no crowds or Stockholm with no modernity? Giethoorn has all answers!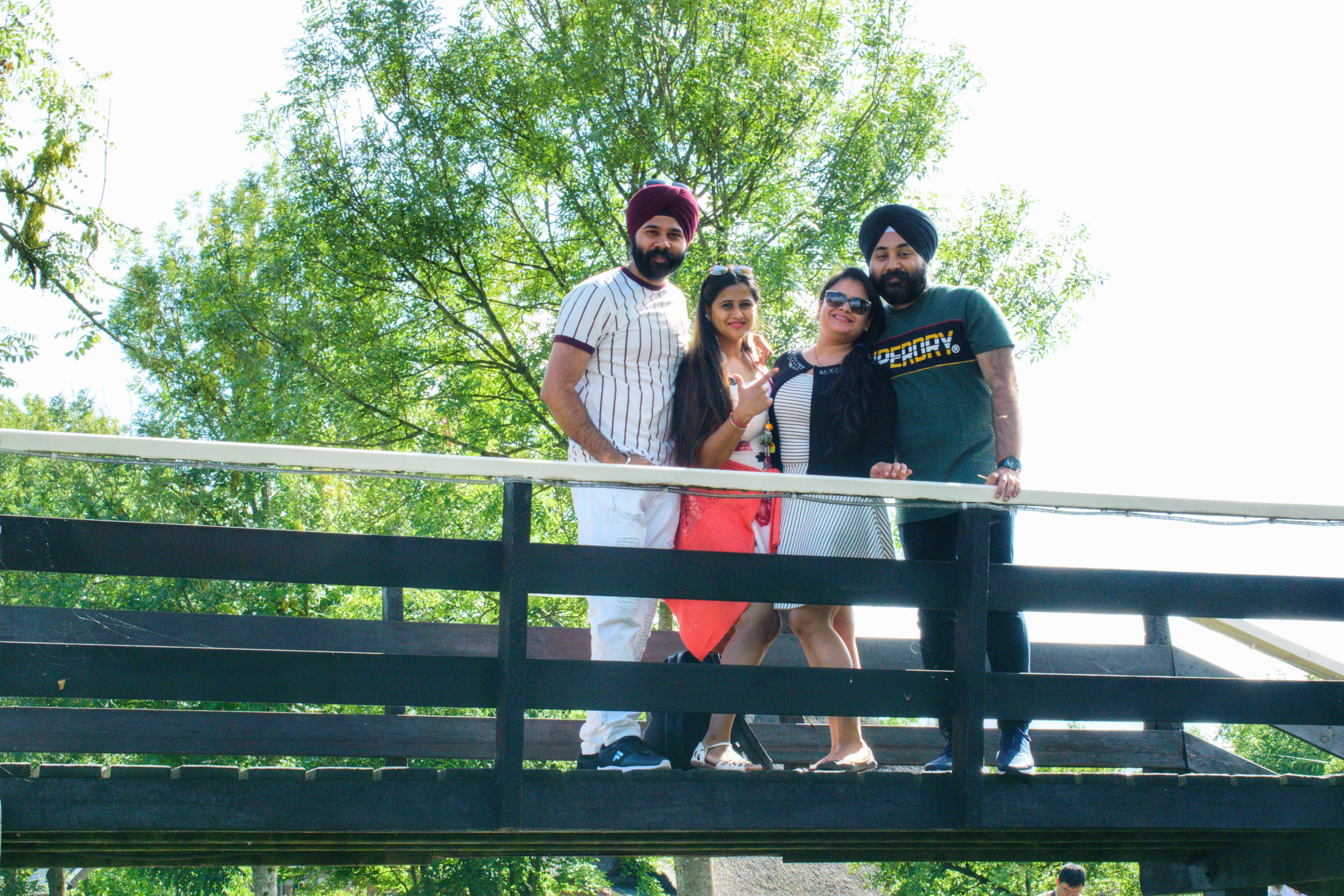 The best part here is, you can hire a boat and run yourself via peacefully canals, drifting under tall old wooden bridges and hearing those ducks quacking just by the boat.  The good news is that, you don't need a boating license or anything to rent a boat in Giethoorn. Owner will ask you to deposit some Euro or your original personal ID so that they can challenge you if you do not return boat. The downside to this is of course a million of others boats with clueless unlicensed boaters. I can't lie to you, I saw a lot of awkward collisions and our boat also hit by others in crowd too.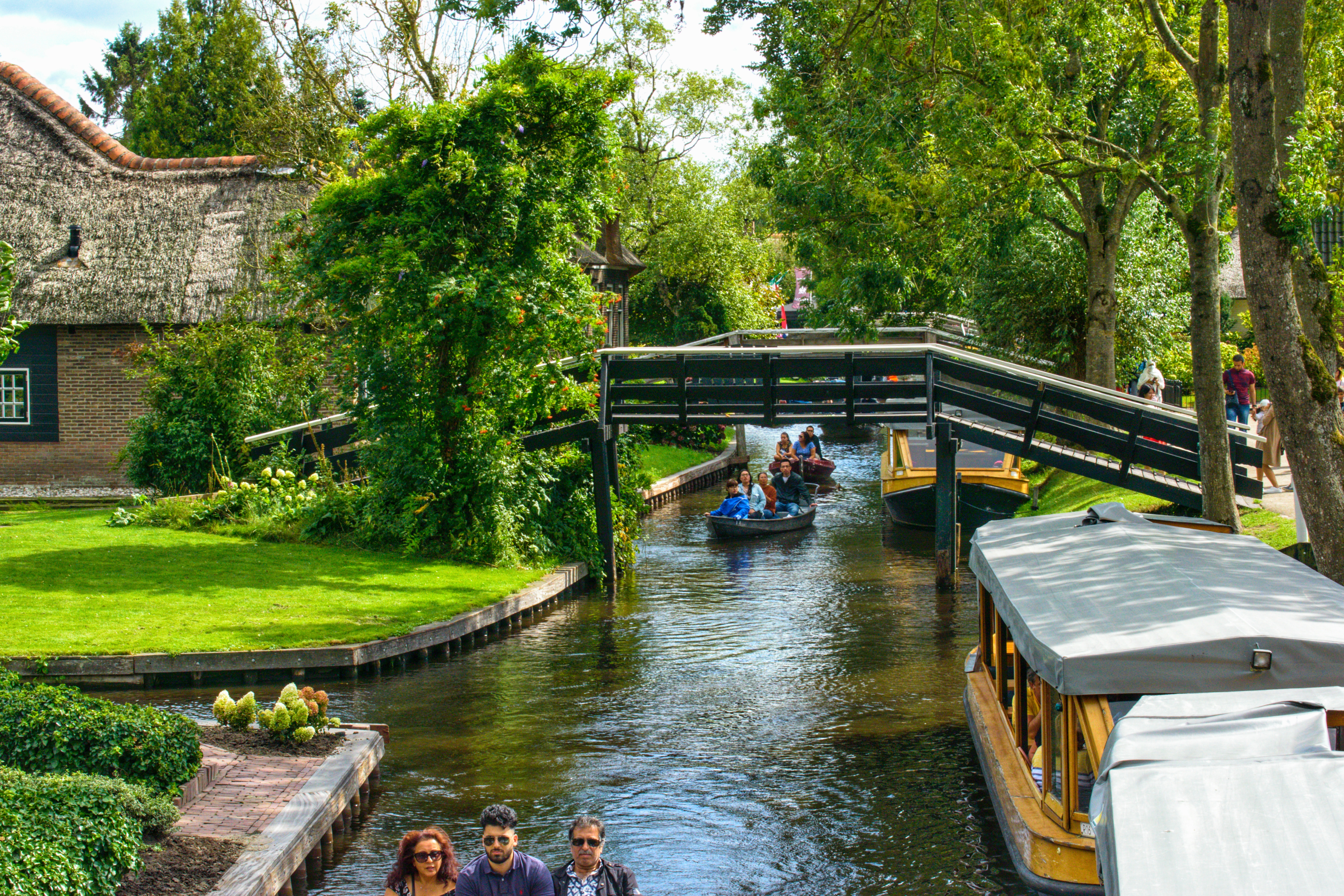 There are more than 200 boats and about 25 companies are renting out the boat for Canal tour. I suggest to hire the boat and drive yourself because this is the moment you will never forget, Though we were not expert in the beginning but later it was like we were driving a car on water. It was unforgettable moment of life to spend time in Heaven of Holland. Sports lover can also enjoy Kayaking and Canoeing in Dutch Green Venice.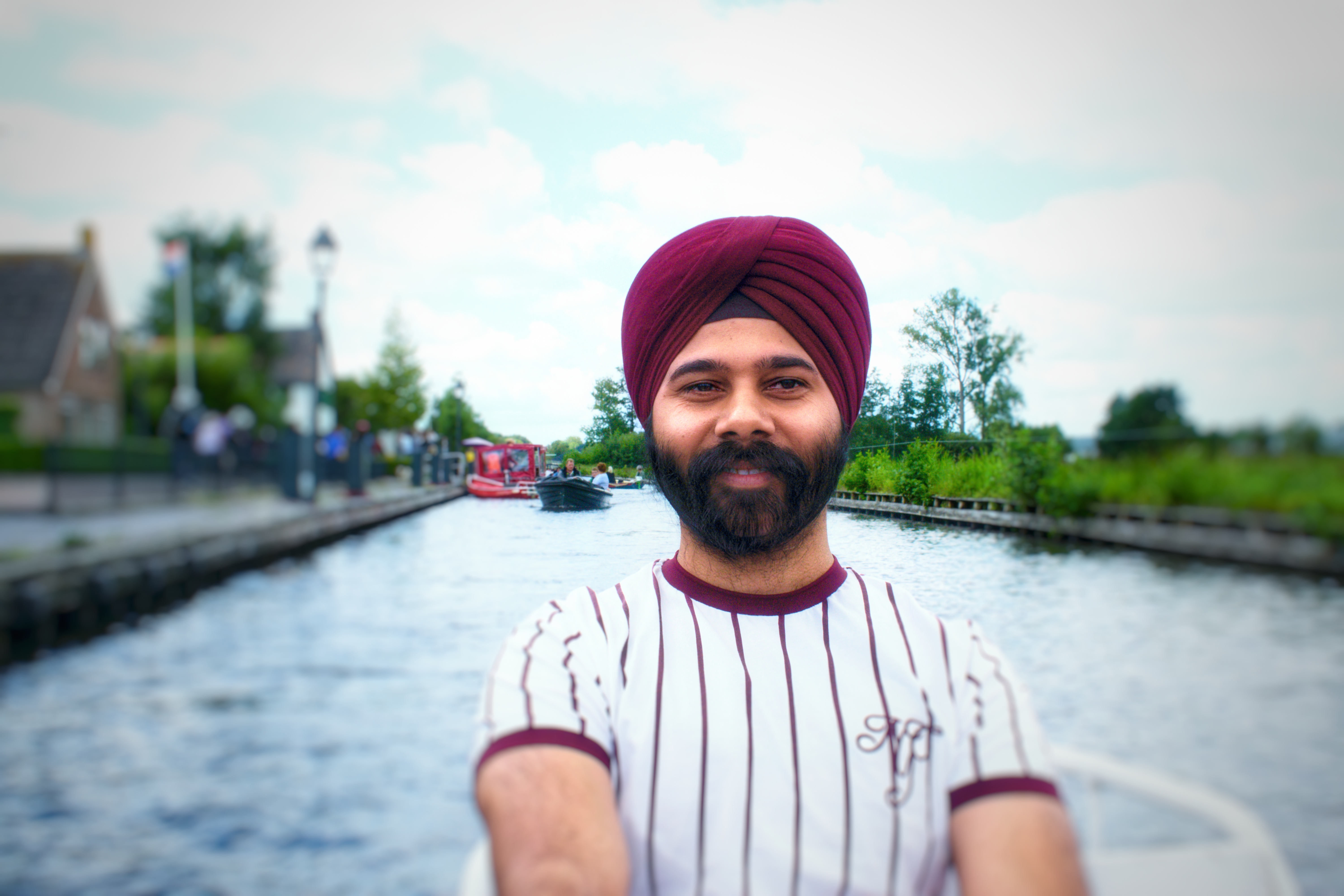 Sightseeing canal cruise
If you just want to sit back and not having to worry about managing your own boat, there are also bigger, sightseeing canal boats that whisk you through the highlights of Giethoorn in 1 to 2 hours depending on the tour you choose.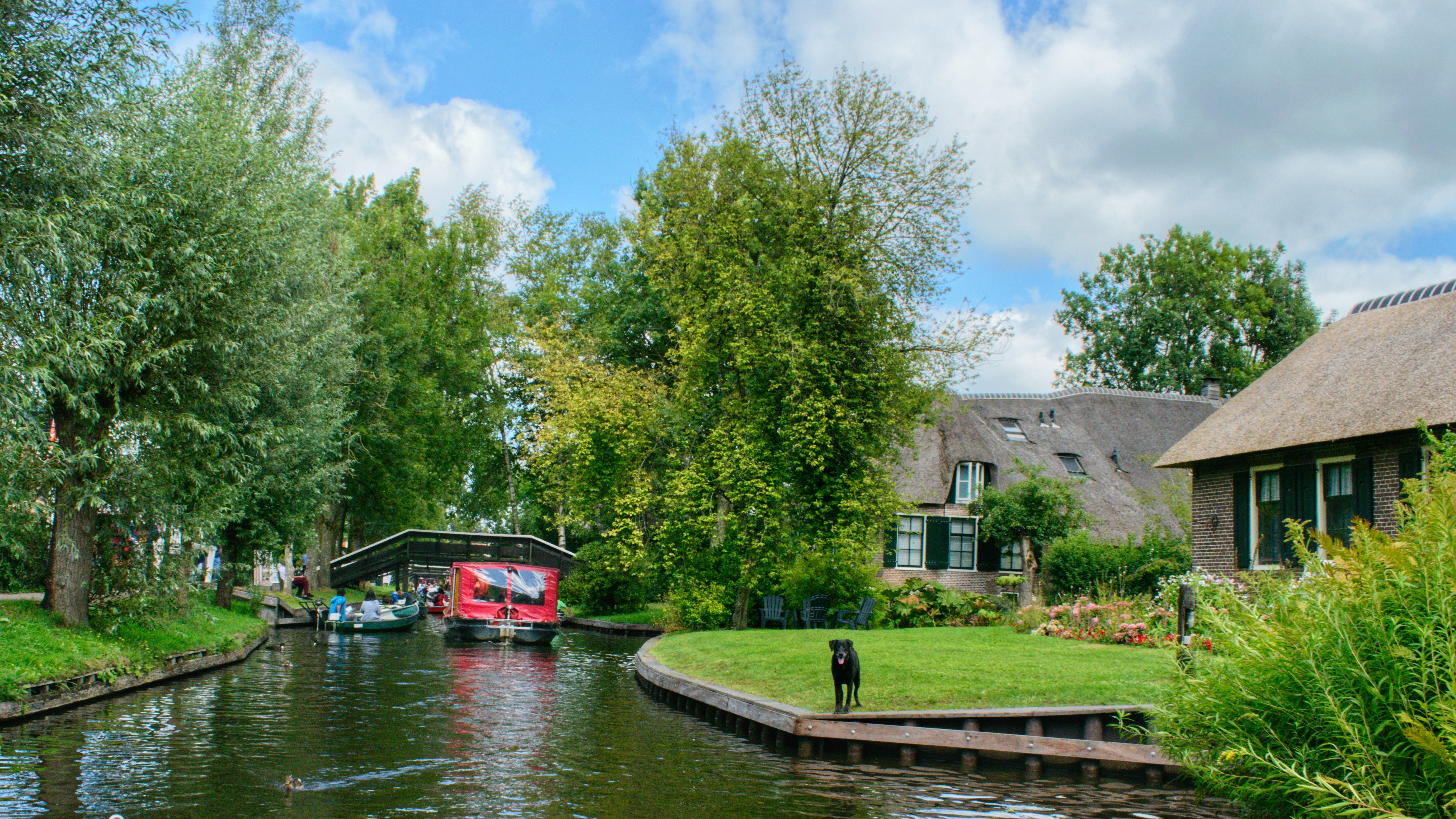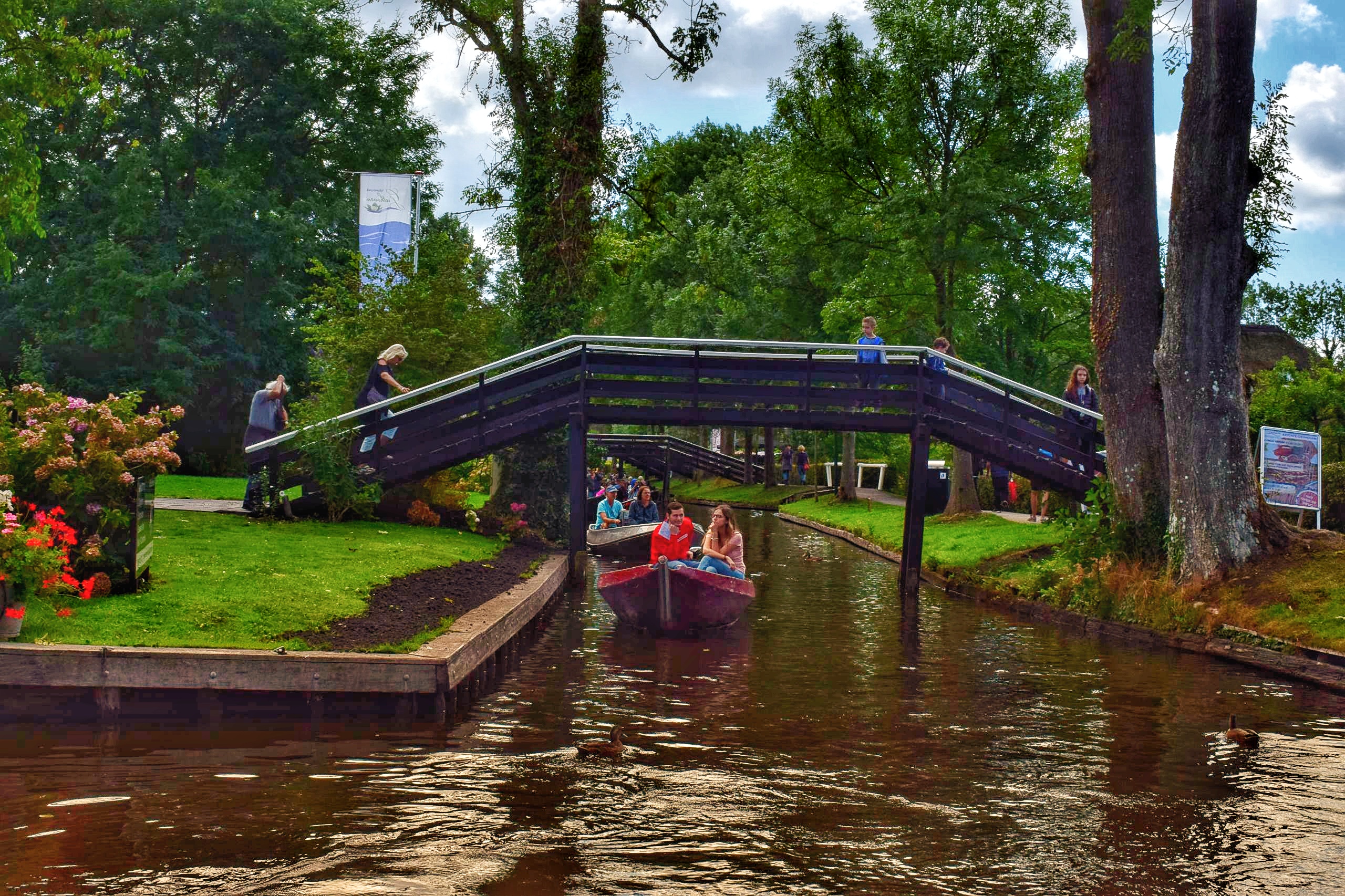 We all loved this place. We were only 5 people in our group including our angel (less than 3 years). Pretty small group and that's exactly how I love it as it made the experience more up close and personal.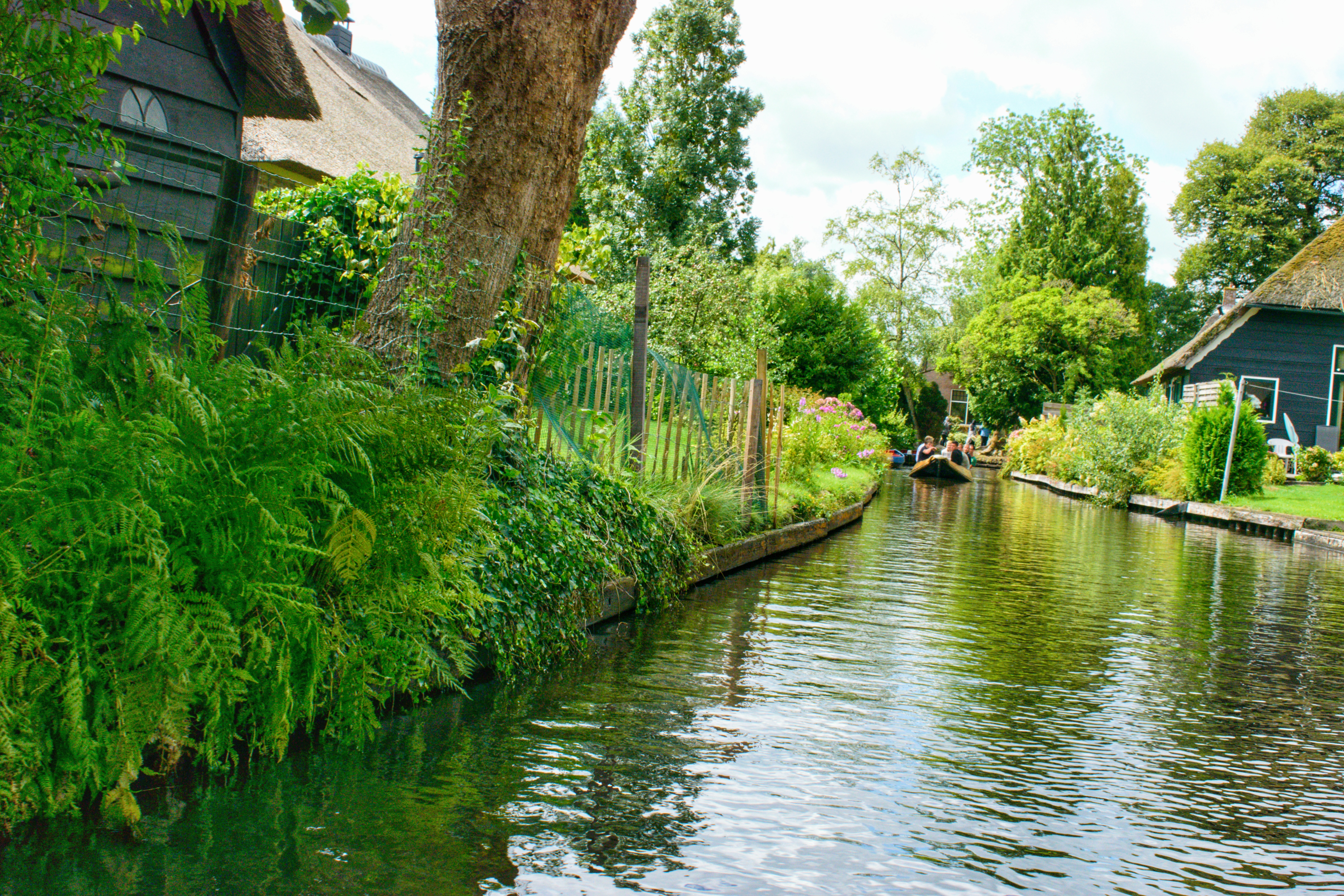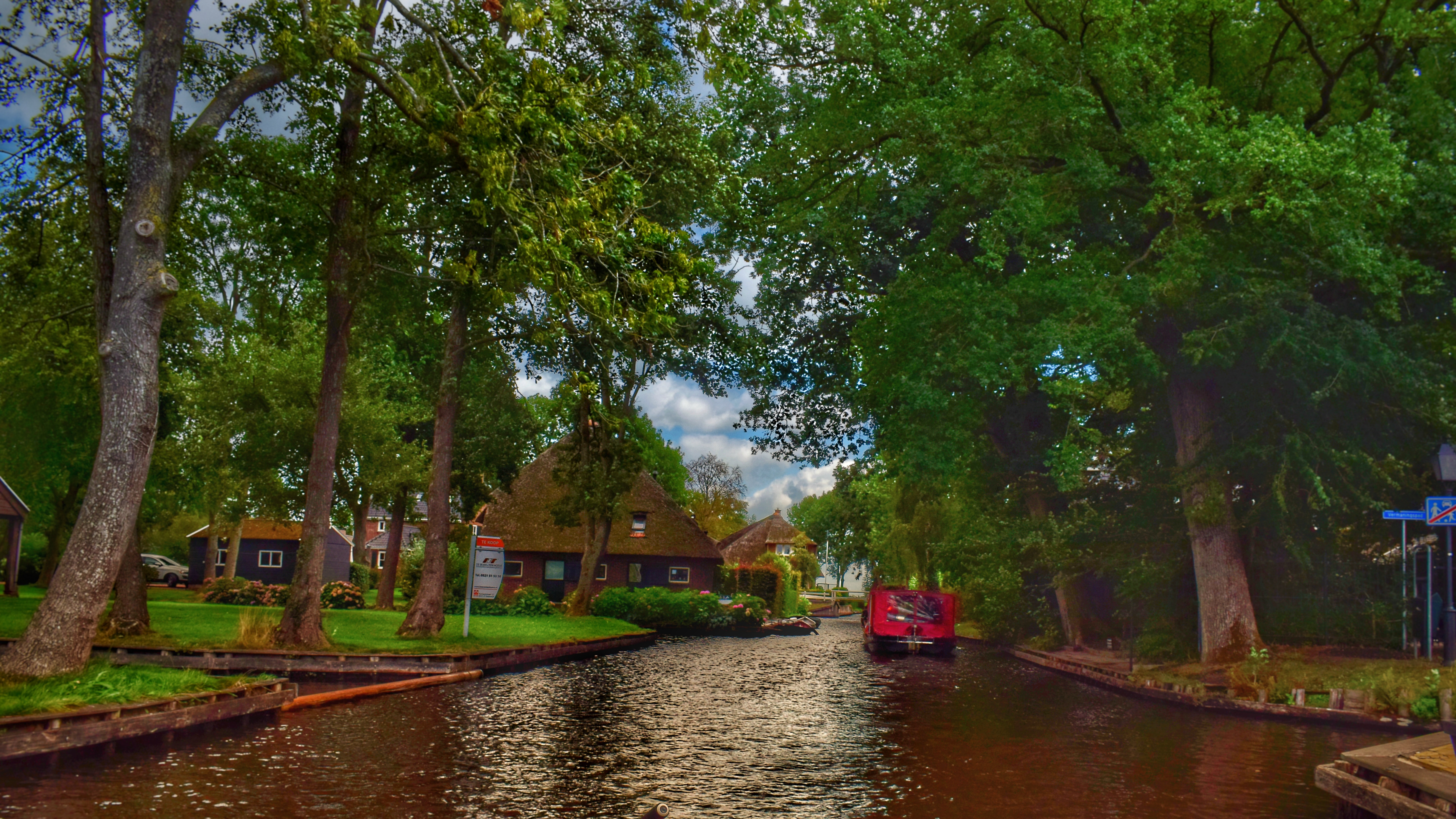 Getting Here:
Catching public transport will take around couple of hours from Amsterdam. Another option is to take the train to Steenwijk, from there take the bus outside from train station to Giethoorn. If you're driving from Amsterdam, take highway A1-E231 to the A28-E232. Driving time is about 90 minutes.
We took the flight from Vienna to Eindhoven and the Intercity (IC) train from Eindhoven train station to Steenwijk via Utrecht Central plus bus to final destination Giethoorn. There is cheapest flight offered by Wizzair  from Vienna to Eindhoven. 
Spend time in Giethoorn with bridges:
The best thing to do here is to relax and admire the canals, and the beautiful scenery. I suggest after the boat trip, walk around and stop somewhere to capture memories in your camera and have lunch by the water, some ice-cream or drinks.  It's all about laying back and enjoying your day. You can also rent bike and explore the waterways on your own.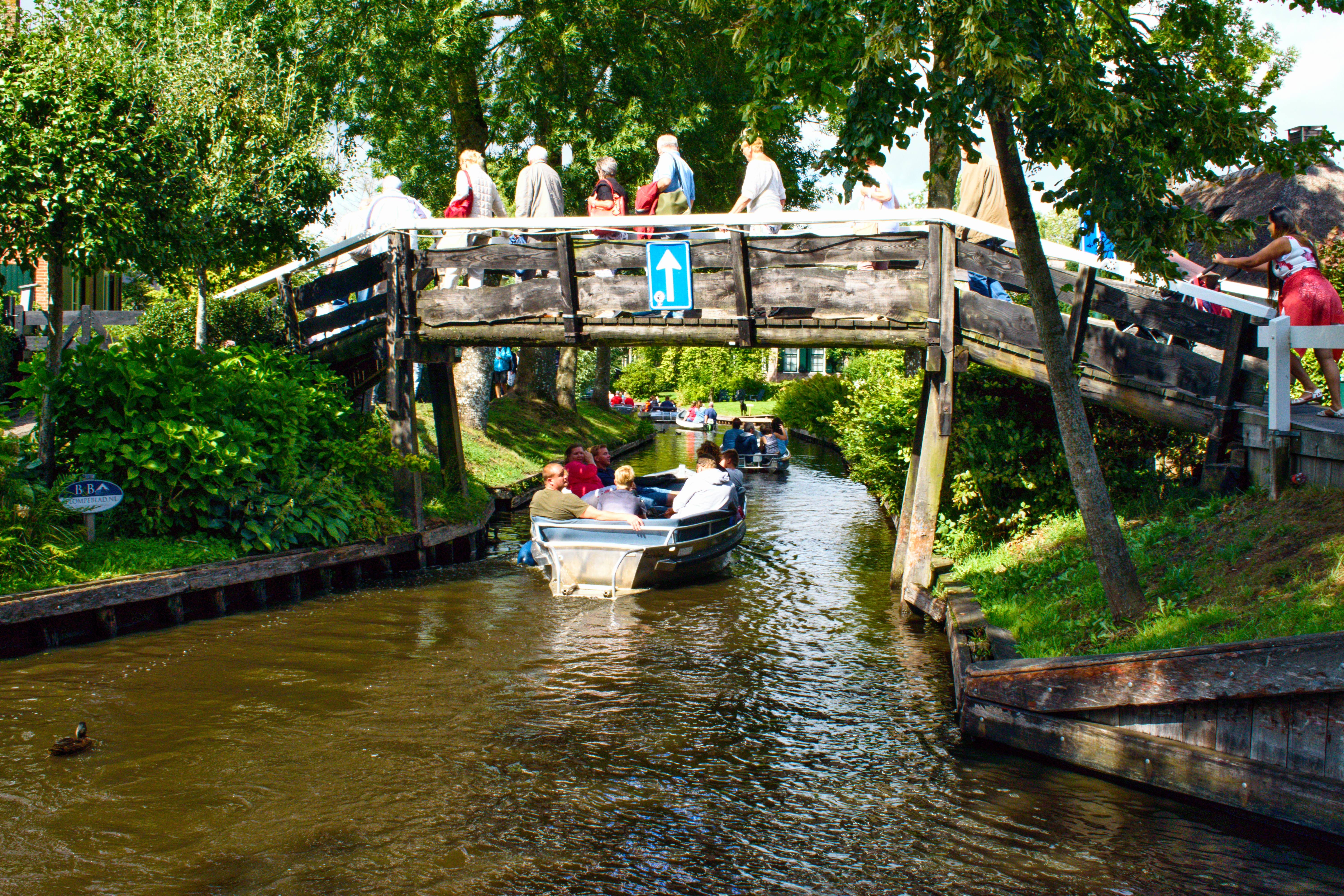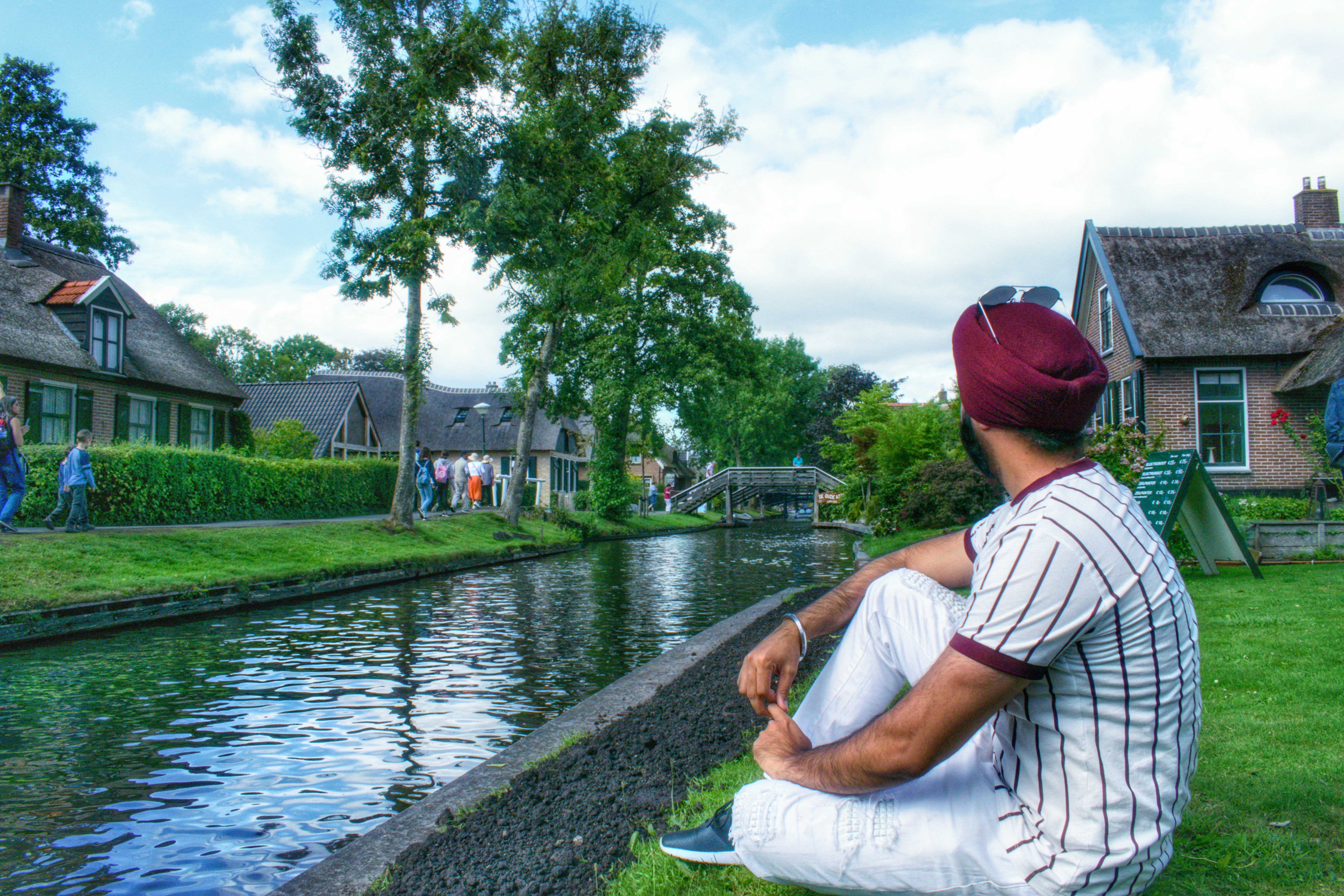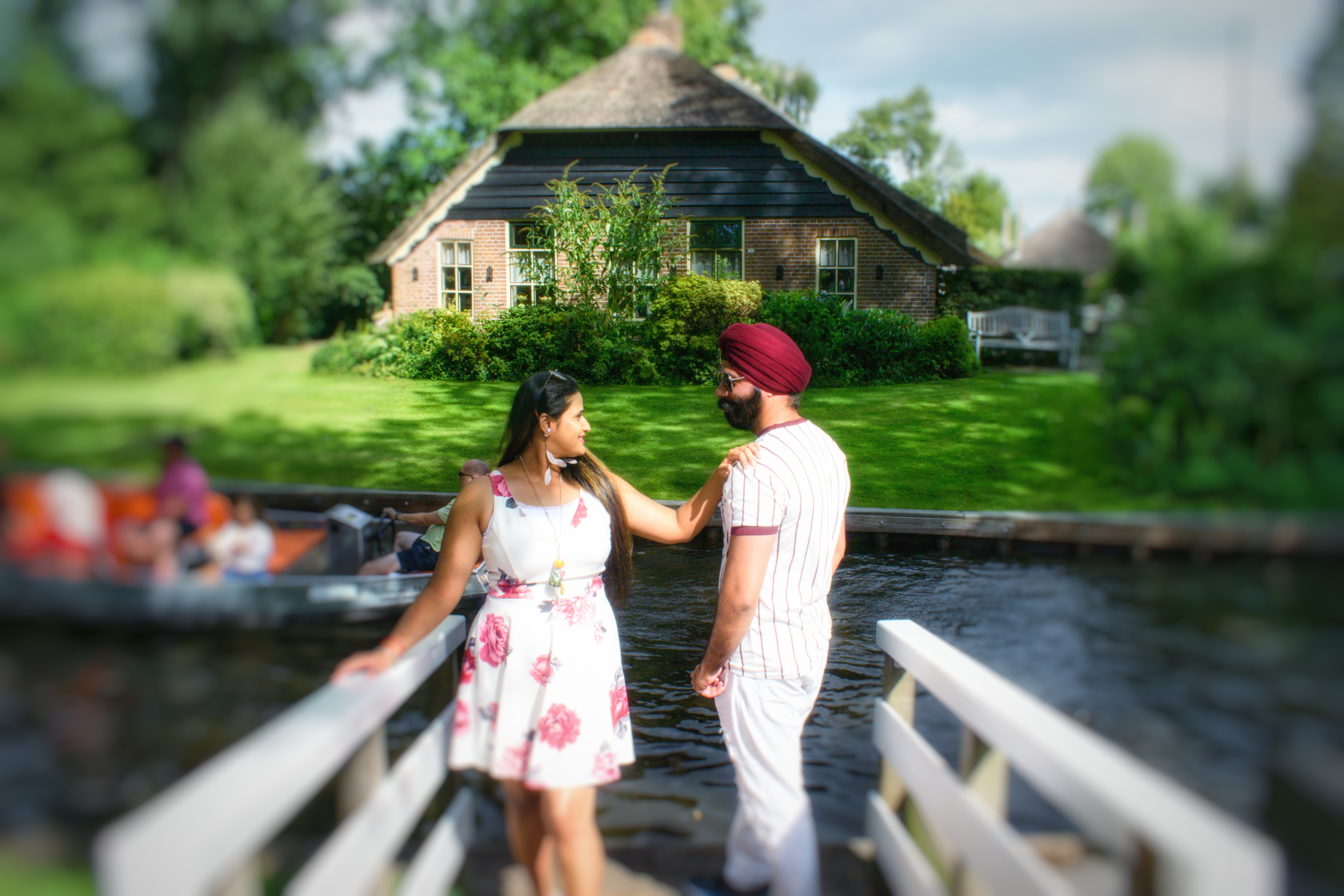 Where to stay: 
Plenty of reasons to stay a day or longer in Giethoorn! The village is very tiny, most of the people suggest not more than 1 night stay as you can see everything in couple of hours however if you'd like to stay overnight, or longer, then there are several hotels and bed & breakfasts to choose. Check out Booking.com or AirBnB.
I found this beautiful & peaceful place to stay when I was in town. Check out at vakantieparkgiethoorn.nl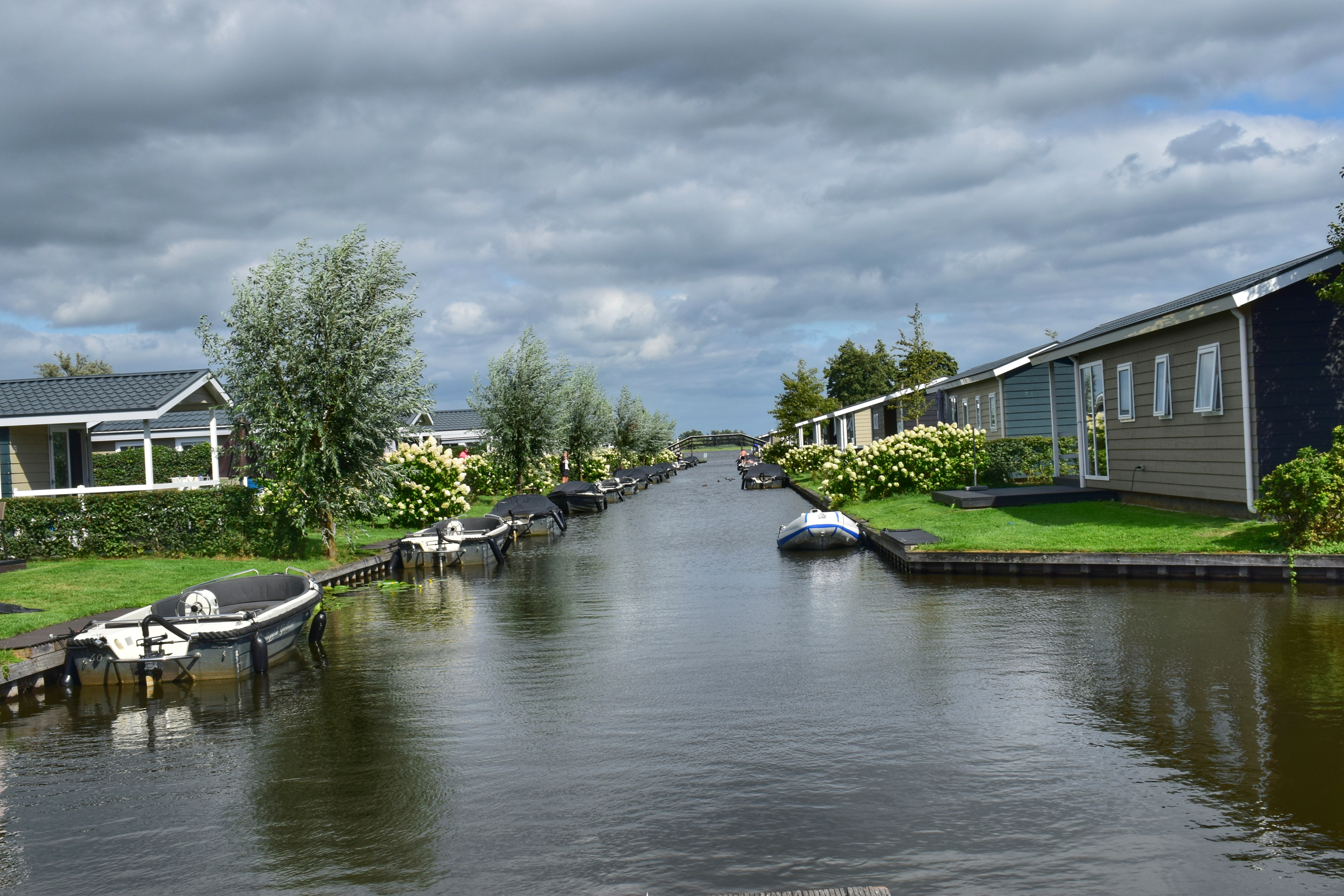 How to avoid a crowd:
April and early May is peak season in the Netherlands due to the tulips in bloom so avoid this time. If possible, try to get to Giethoorn as early as possible in the morning time and/or arrive after lunch close to 3pm.  Most of the tourist groups head back to other cities in The Netherlands in evening and it's such a relief to experience Giethoorn without the tourists.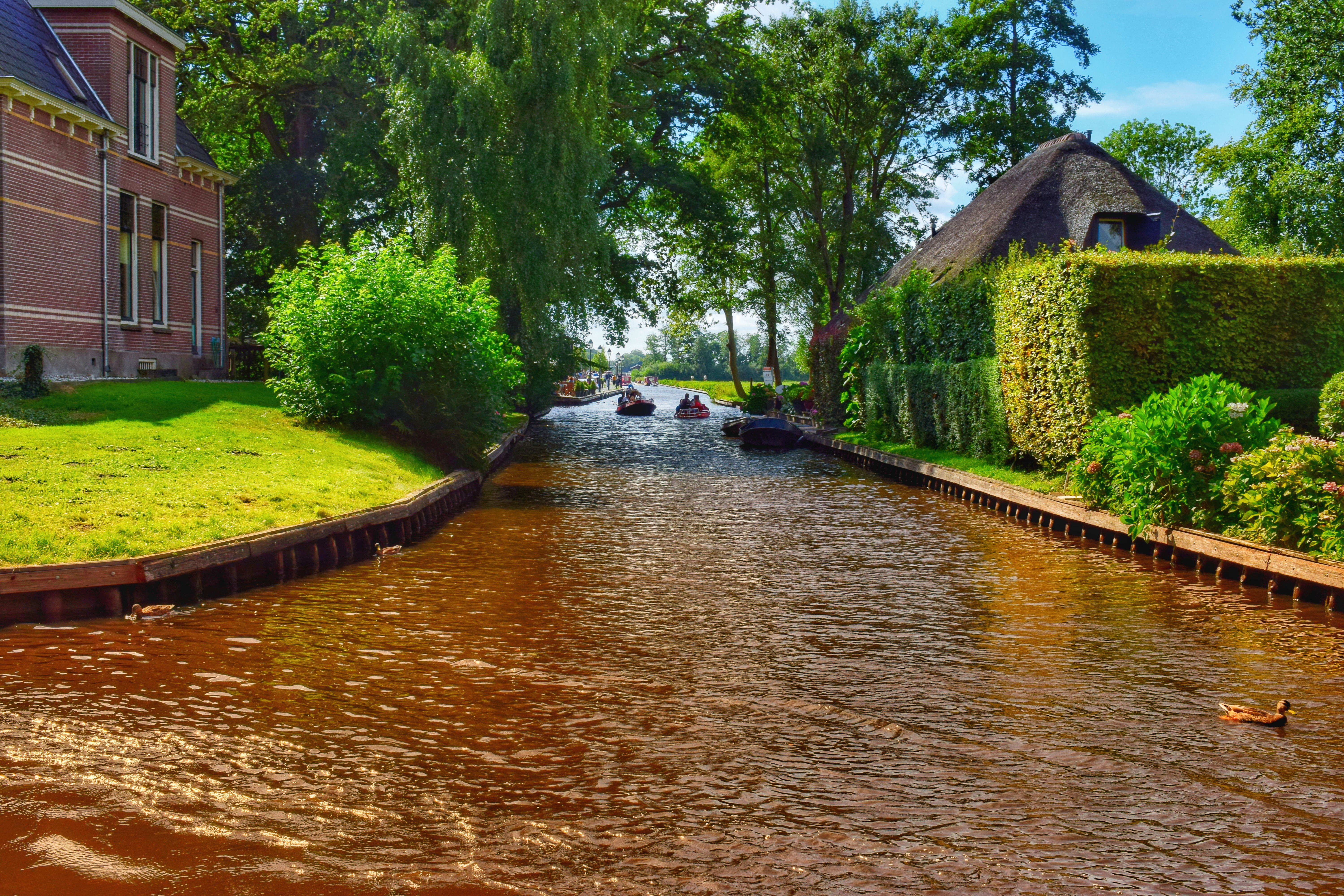 I thought that Giethoorn wasn't well known…but it's an open secret. Just be patient and consider staying overnight to get the beautiful canals to yourself in the morning.
This place has about 2,600 citizens who live in homes of their own private islands. About 180 bridges are the only way to arrive to most of the houses, and of course, the second option are the small boats.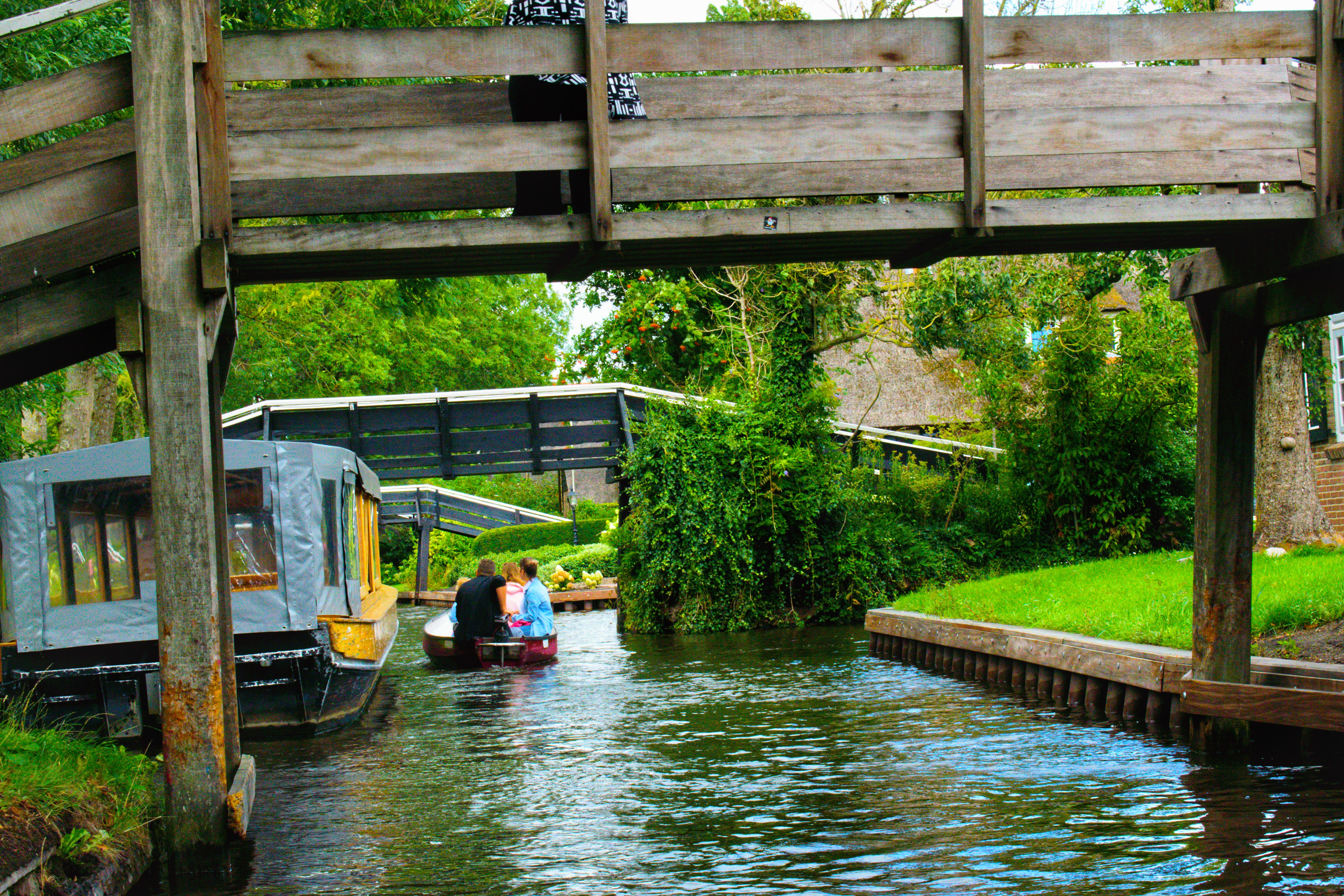 Tips before Visiting Giethoorn, The Netherlands
Do consider staying the night
Pack some stuff for picnic as Giethoorn is such a tourist-heavy village, you can of course expect to pay tourist-heavy prices. There is a SPAR Supermarket on the outskirts of town, but it might be easier to just bring your own.
I think this town will be considered as Asian town rather Dutch as you will hear as much Chinese as you hear Dutch. This town is insanely popular among Chinese tourists. 
Last but not least, be respectful. Remember this is still a place where people live. Never intrude on private property, obey the fences/gates and signs that say No Trespassing. Why I have included this here as I saw there were too many people trying to open the gates for photos.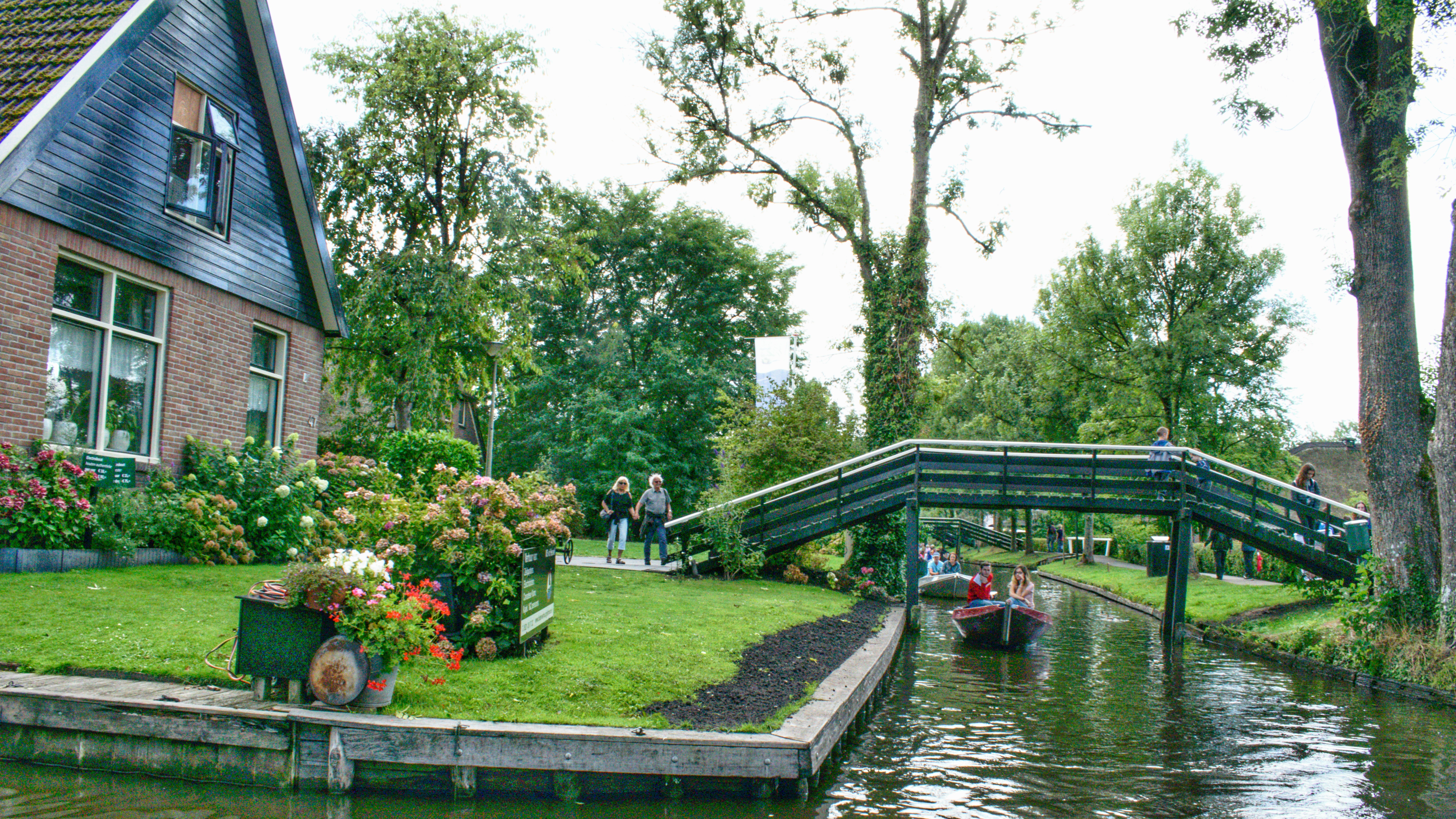 Hope… this has stolen your heart and you plan to visit here soon. Do write your experience or comment below.