Moving to or Living in Vienna-Expat to-do list
I wish someone would have told me this list, before I moved here though I was aware of many however not completely. I must say moving to a new country can certainly a big change in my life, no matter how much I was traveling before, and have knowledge and experience. Living in a country always give intercultural learning.
Undoubtedly, Vienna is a beautiful place to live in (and one of the major tourist destination in Europe) and I don't regret at all on my decision. I decided to write this post which will be bit different than the rest of the stories.
Disclaimer: If in this post there is something that counterbalance you – please have peace. We live under same sky, can breathe same air and can have different opinions.
1. First thing first - Immigration and Registration
European Union / European Free Trade Association residents can enter in Austria without requiring a visa and can remain in the country visa-free, apart from those arriving from Croatia which still faces restrictions on long stays. However, anyone from EU/EFTA staying for longer than four months will need to register locally in Magistrate office.
Those from outside the EU/EFTA moving to Austria will need to apply for a respective work permit or residence permit to stay in the country. For more information regarding Immigration rule & registration requirement I recommend to ask best law firm in Vienna- Oberhammer Rechtsanwälte GmbH http://www.oberhammer.co.at/en.
Secondly, to get the holy Meldezettel
The townhall registration document known as the ''Meldezettel'' is your proof of existence in the city. Please remember this must be completed within 3 days as of arrival and vice-versa when you leave Austria permanently. This is also applicable if you change your address from one place to other.
Without it, you don't exist in Austria as you need it to apply for everything, from a library card, Mobile phone contract, Bank account to getting your social security number. It's simple to get, and you'll find more info here- https://www.wien.gv.at/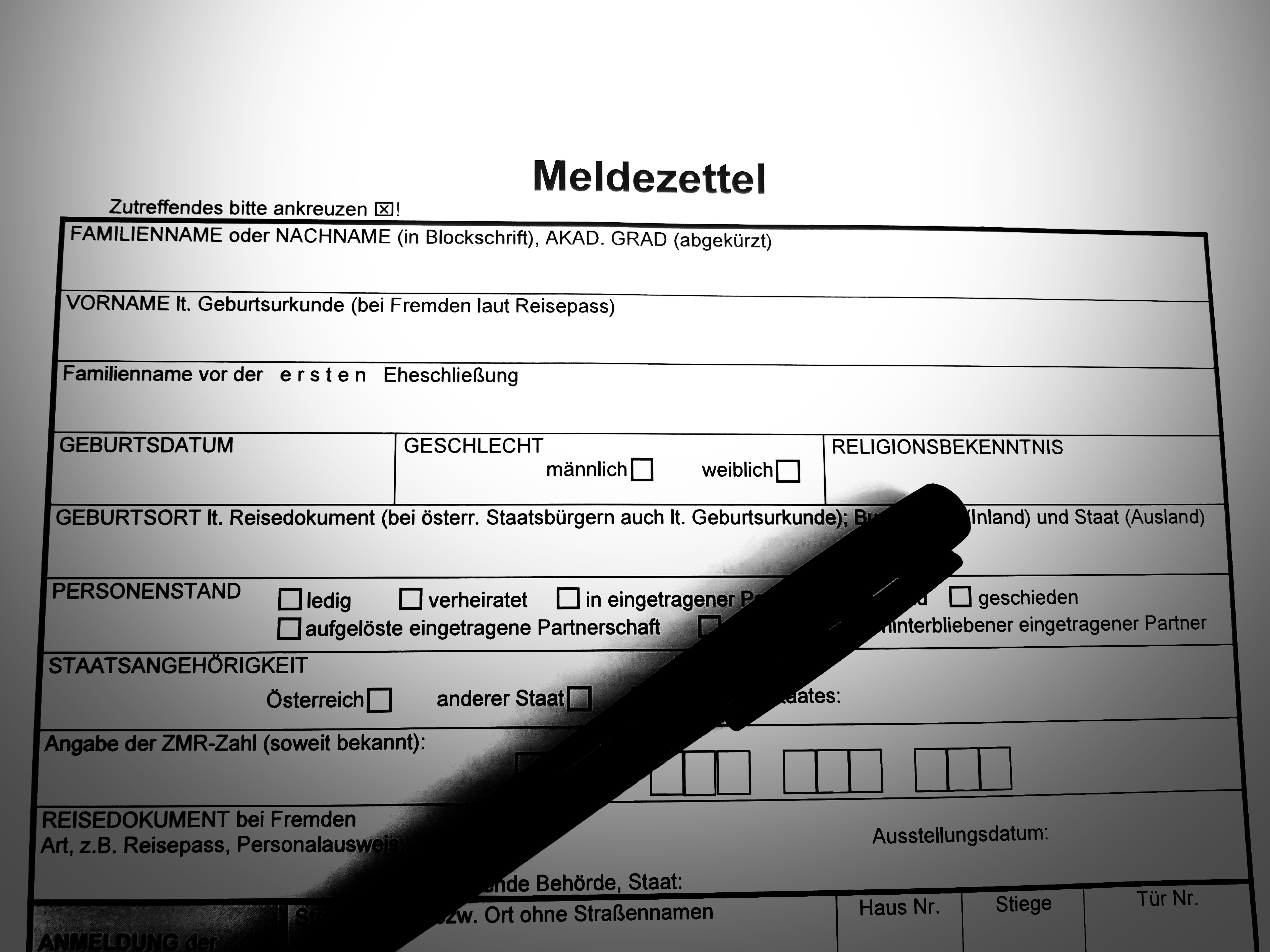 2. Where to live and how to find best accommodation
Vienna has 23 districts in total and each Bezirk (districts) of the city has their own life-style. Choosing your district can often define your lifestyle in the city. It is easy to recognize the district by its zip code. It always starts with 1 for Vienna, followed by the two digits for the district and finally a number for a mailing sub-division (usually zero).
1010 = 1st district
1020 = 2nd district
.
.
.
1200 = 20th district
District: 1st (1010) & 2nd (1020)
Living here… will cost you high to low. District one is the main city centre, with numerous historical sites and very few residents. It can be in a penthouse or historic building. Second district is the island between the Danube and the Danube Canal, with amusement park Praterstern, with Giant Wheel and this place is the Vienna's most frequented traffic spot. Living here will escapes high rent prices.
District: 3rd (1030) & 4th (1040)
Living here… will cost you medium. These districts are close to the city's green area and amazing running paths, good atmospheres from the neighborhood. These district costs relatively well-priced, however both districts cost is increasing.
District: 5th (1050), 6th (1060), 7th (1070) & 8th (1080)
Living here… will cost you medium to high. District 5th has low rent in the city & living here can be neighborhood to multicultural. In others district, you will have many options for Sunday brunch & dining out at your doorstep. Other district except 5th are close to main shopping lane & University.
District: 9th (1090), 10th (1100), 11th (1110), 12th (1120), 13th (1130) & 14th (1140)
Living here…These districts has mix cultural people- In 9th from Student to Medics, In 10th many Foreign national and one of the cheapest rent property & this district is also called bad in Austrian term-for a good reason, 11th Simmering district called hub of Beer as a brewery was founded in Simmering, 12th Meidling is a diverse district, largely a laborer's district, but with some up-market real estate here and there. Last two district are most touristic with many sightseeing attractions including Schönbrunn Palace and Park.
Please read my other article on Schönbrunn Palace-
https://thevisits.in/sch%C3%B6nbrunn-palace-in-vienna-austria-indeed-you-are-pretty-as-your-pictures

District: 15th (1150), 16th (1160), 17th (1170), 18th (1180) & 19th (1190)
Living here…. will cost you low to very high. In 15th & 16th you may pay low rent with multicultural neighborhood wherein others districts has lavish life wherein you can rent a villa & be surrounded by green areas and vineyards, have a garden & live the good life.
District: 20th (1200), 21st (1210), 22nd (1220) & 23rd (1230)
Living here…. will cost you medium to high. you will be close to Danube river & these districts are largest district in size. It includes UN City, the largest convention hall in Vienna & Industry area.
3. How to find an apartment (Wohnung)
This is a serious task so be prepared to give enough time to this task. Finding a Wohnung (apartment) in Vienna in the area you require patience and charm. Of course, you would need a bit of cash as agent fee in Vienna is typically 2 months' rent however if you are lucky to find one of with provisions Frei (No Agent Fee) apartments then it will be your first achievement in Vienna market.
Most common vocabulary for apartment hunting in Vienna:
-Mietvertrag or Mietvertragerstellung = Rental contract, normally you pay an admin fee around Eur 200
-Befristeter' or 'unbefristeter' Mietvertrag = a Befristeter Mietvertrag is a limited or short-term rental contract. A standard one of these is for 3 years. Unbefristeter Mietvertrag means you can stay in the apartment for as long as you want. Rent will often be cheaper when the contract is Befristeter.
-Kaution = Deposit normally 2-3 months gross rent which you get back.
-Running costs (rubbish, cleaning, elevator, water etc), can inclusive heating and warm water (Heizung, Warmwasser). They can be calculated per m2 or per flat and on average/month (akonto). 
-Provision = real estate agent's commission
Altbau = an old building built before the war
Neubau = modern apartment
The top websites to look for an apartment
      https://www.willhaben.at/iad/immobilien/mietwohnungen/
      https://derstandard.at/immobiliensuche
       https://www.privatimmobilien.at/
       http://www.immosuchmaschine.at/
       https://www.immobilienscout24.at/
       http://www.bazar.at/wien-wohnungen-anzeigen,dir,1,cId,14,fc,9,loc,9,tp,0,at,0
Other sources of info
Facebook: Vienna Wűrstelstand
Facebook: Relocation Strohmayer
Facebook: Immobilien
Facebook: Stadtbekannt Wien (in German though)
4. Health insurance and social security benefits
Both, Health insurance and social security payments are mandatory for all Austria residents. All long-term residents will be eligible for public health insurance & private health insurance is also available which will benefit you extra treatments. Most foreign residents who move to the Austria are required to obtain public health insurance.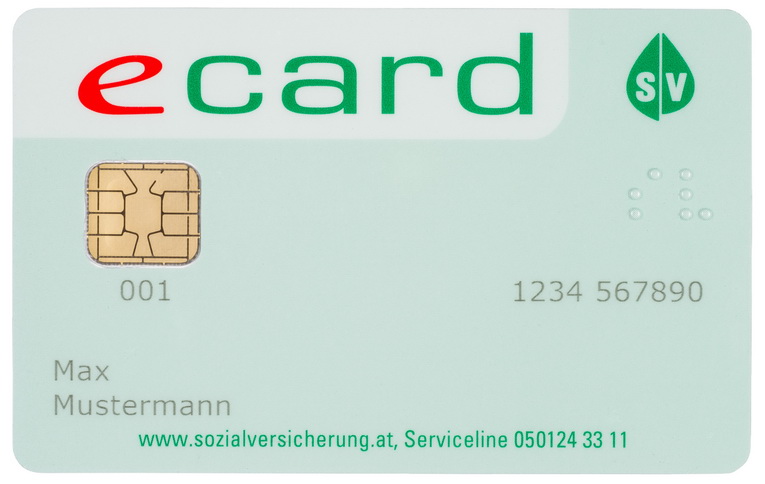 Residents from EU/EFTA countries on short stay visits can use their European Health Insurance Card (EHIC) but will need to switch to Austria health insurance or International Insurance if staying for longer.
5. Opening a bank account in the Austria
Opening a bank account in Austria is fairly straightforward like other country. Most banks will have English-speaking staff and there are also financial providers who cater specifically for expat clients. To open an Austria bank account, you will usually need to have valid ID and proof of address (Meldezettel).
Most Austrian banks offer online banking. Credit cards and international money transfers are also commonly available although they are quite expensive. I would recommend to use TransferWise- https://transferwise.com. Use my link https://transferwise.com/u/parvinders  and get your first transfer free with no commission.  Western Union is also a good option https://www.westernunion.com  or use any other in similar way.
Attention: US citizen might face difficulty to open a bank account in most of the Austrian bank however Erste Bank allow with some conditions. Would recommend to get in touch with the bank directly and checkout.
6. Vienna's marketplace for top to bottom things
City go-to classified website for everything at https://www.willhaben.at/iad.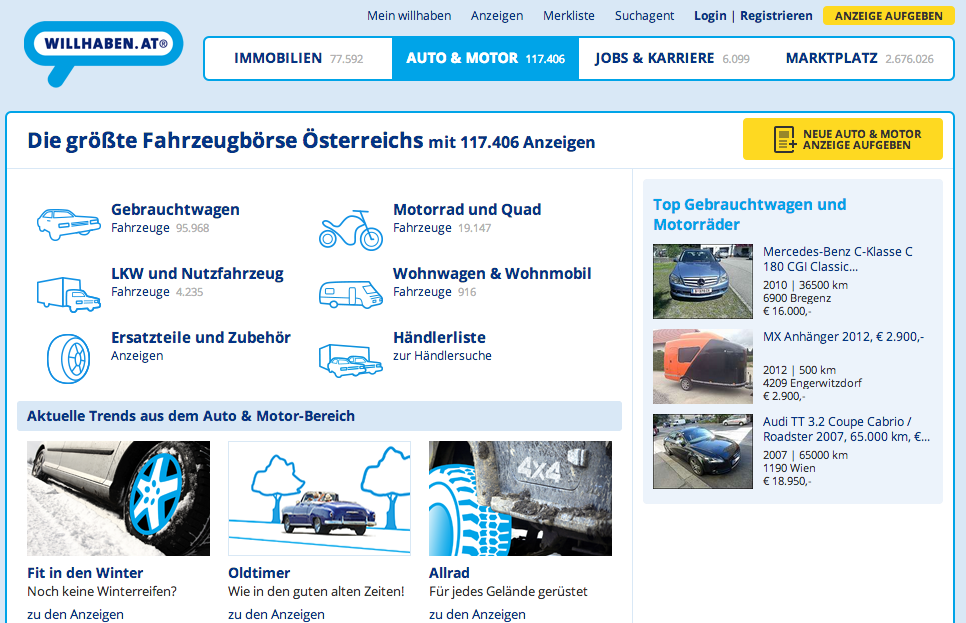 7. Getting connected: meeting people in Vienna
Moving to a new city can be like the first step towards your new life wherein you meet new people and experience something different. The best way to deal with 'settling down' in Vienna is to throw yourself. Vienna is full of internationals, and locals who welcome and want to connect.
A list of communities for good connections
Internations Vienna (a professional expat networking group hosting events
Vienna Expats (a mixed group of expats meeting on a regular basis)
Women of Vienna
AWA (A international group of Expat women helping and connecting women in Vienna.
Vienna Babies Club (an expat network of international families)
English speakers in Vienna on Facebook
Indian in Vienna on Facebook
Americans in Vienna on Facebook
8. Awareness on quiet Sundays
Closed! Closed! Closed!
On Sunday's, Vienna shuts down, shops & supermarket are closed while this may annoy many however I see this an opportunity to relax in life and explore. The city is surrounded by green space to get active in and there are many galleries to wander around, or just take a walk in the beautiful city. There are places open for those who have not managed to complete shopping or just arrived when everything is already closed.
The following shops are usually open on Sunday and public holiday, too:
Billa at Praterstern Bahnhof (Connecting through subway U1 & U2) from 6:00 to 22:00.
Merkur mini-market Bahnhof city at Westbahnhof (Subway U3 & U6) from 09:00 to 21:00.
SPAR Pronto at Wien Mitte, Landstraße (Subway U4) from 06:00 to 23:00.
Supermarket at subway U3 (24*7)
Esso petrol Station-It's on corner of Landstraße (Subway U4) open 24 hours every day.
9. Get ready with one click- download free apps
 The following are some helpful apps when you are in Vienna.
Qando: help you to getting around with transport
CityBike Station finder: help you to locate city's free bike stations
Mytaxi: It's an easy way to hire a taxi.
Uber: one of the cheapest taxi as alternative (use my code s6f52k promocode when you sign up to get your first ride free)
ParkU: to help you with parking.
10. Take a German course: learn the local language
Learning a local language is always a plus point to interact with locals. Most of the people speak fluent English in this city however always prefer to speak in Deutsch (German). Don't be surprised if someone says that they are not good in English while they can speak very well, I believe this is because everyone prefers local language. Viennese you'll learn on the street, but first you need to learn yourself up for a German course. Doors open in this city when you learn your own and even if speaks in German with English words scattered. Here's a few places to learn German FREE: 
11. Choose best network for mobile phones
Mobile phone in Austria are called Handy. There are many providers and it would be difficult to choose the best however in the end we buy as per our needs.
A1: previously known state-owned mobile provider. It's offered the best coverage and good quality service. I also use the same however – if you have to call their agents, be prepared for a long wait on hold.  
3: This is the Hutchinson company called Drei (number 3). This is the second-best network in Vienna and they are pursuing the multimedia approach and rates within the 3 networks are very cheap. Please check the details of your contract!  
Tele-ring: The discount provider. Not recommended as they are almost bankrupt but they are attacking the bigger providers. 
T-Mobile: It has good network coverage and cheap prices. Many Austrians use this network.  
There are many more called, Lyca, Yesss, Hofer sim etc.
To decide the best as per your needs is bit a tricky situation. Best approach is to find your needs and then compare with benefits. There are many calling cards available for calling aboard and the best is WhatsApp calling which is as flat as pancake and they have also added group calling which I like the most. Do not worry about the new phone when you are in Vienna as Handsets (Handy) are very cheap or even for free if you make a contract.  
A new phone can cost you between 30 to 40 euro per month in contract type while you get your latest Samsung or I phone free. Do check with respective provider for detail.
12. Getting around with public transport
This is the time to forget about the delay and struggle on roads. I am really surprised why people use car within city when Vienna has best transportation network. Getting around is approximate 30 minutes anywhere within city.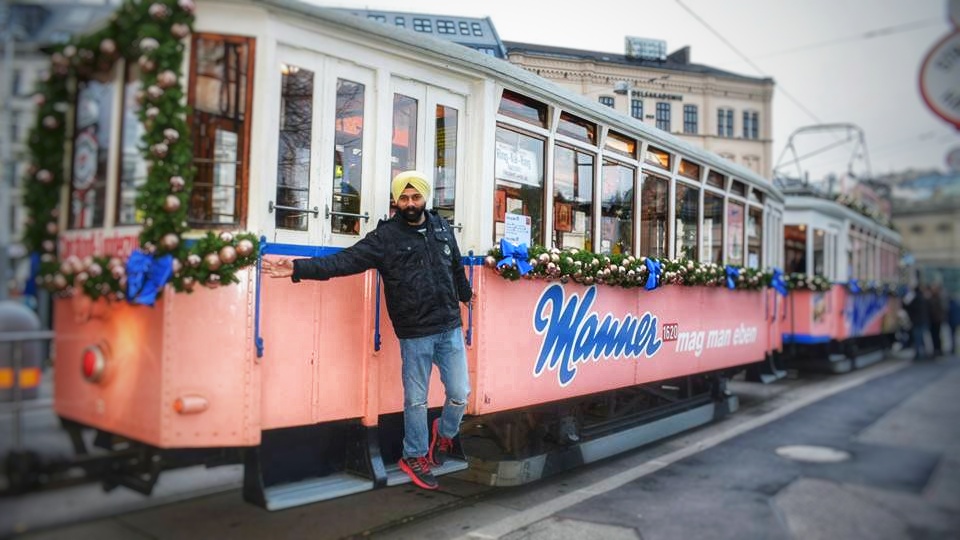 Vienna has Buses, local trains, trams and underground lines which will take you almost anywhere in the city in no time at all. Vienna public transport has five underground lines (U1, U2, U3, U4 & U6) with U5 missing with mystery however it's under construction and will now very likely to be built someday in few years. Vienna has 29 tram, 127 Bus lines including night lines and on weekend & public holiday in Vienna underground remains at the service of its passengers all night.  
A single ticket costs EUR 2.20 and monthly pass about Euro 50 wherein I would recommend to take yearly pass with which you can avail all public transport in one Euro per day.
 Following are the places where you can buy tickets.   
-ticket machines at most underground stations 
-tobacconists also sell tickets 
-on tram at an increased rate of EUR 2.30 per ticket 
-Buy tickets online: Wiener Linien Online Shop 
For yearly pass please look for Wiener Linien office-https://www.wienerlinien.at/eportal3/
What do you like about life in Vienna? Share your thoughts in the comments below.